"DRESSED TO KILL… OR IMPRESS"
Class of 2014's dress for success was the best yet.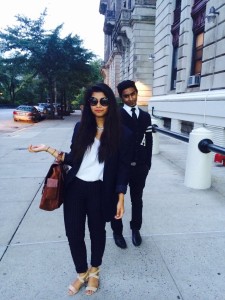 Hi, my name is Zohura Choudhury and I will capture all the great fashion moments for the Class of 2014. What better way to start off than with the senior's first event, Dress for Success?
The first event for the senior class was Dress for Success, it started off wonderfully. Everyone participated and put their all into their outfits. The day overall was a great surprise, to see everyone go all out and looking fabulous, which was a thrill. At the end of the day, it showed the potential of the senior class and the start to our success.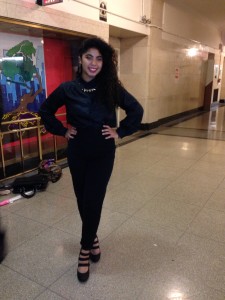 I'd like to begin with the lovely Kiara Ventura, the founder of the Rampage, who did an all black and a pop lip color look. No one can pull this off better than Kiara.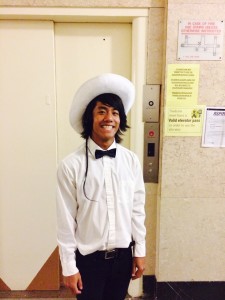 Jeremy the cowboy with a bowtie! All black and white, topping it off with the perfect smile. Say Cheese!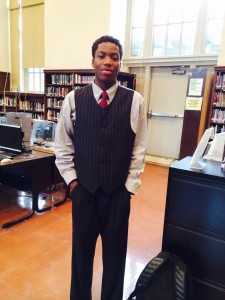 Wearing stripes on stripes with a pop up red tie,Brent sure did pull this look off!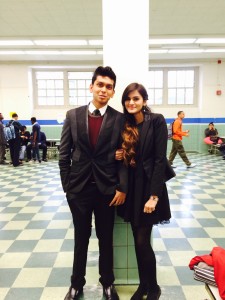 The perfect combination of blazers and glossed shoes! Not only do they compliment each other but so do their outfits!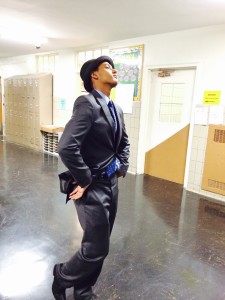 Off with the hood and on with the fedora. This is a clean and sleek look, a gray suit with a polka-dot tie. No one can do it better than Jeffrey.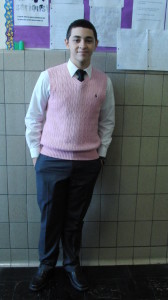 This is a perfect mix of pink and black.  And boy. Xavier has the ladies' heads turning.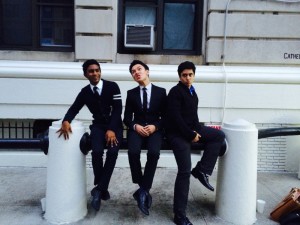 The triplets definitely showed off their style for this Dress for Success day. Tommy pulls off the slim suit and skinny tie look. Farhan and Kevin complete their outfits with a pullover and cardigan. All three boys sport uniformly shined shoes.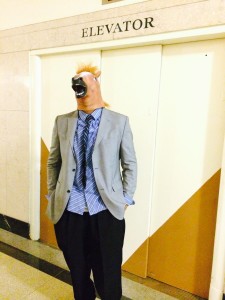 I had to save the best for last. He rocks a look that is out of the ordinary, yet with a Manhattan Center fashion twist.
by Zohura Choudhury