Kiara Ventura- Founder/Editor in Chief/Writer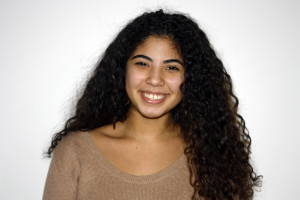 Seventeen year old Kiara Ventura is a young aspiring journalist who was raised in the Bronx and is currently a senior at Manhattan Center. In 2011, she wrote for YCteen magazine in which her article called Username:Hater was featured in the book ,Vicious. Her aim as a journalist is to tell stories that make people think about social issues, and then view the world differently once they are done reading. In the summer of 2012, she worked with the NYU Urban Journalism Workshop, where she won the "Best Enterprising Award" on her articles involving the LGBTQ community. With determination and passion, Kiara Ventura strived to start her school's first online newspaper and is now tackling her senior year with that same energy. Along with her big curly hair and a pen in hand, Kiara plans to climb up the slippery ladder of life's challenges to ultimately reach everlasting success.
Carol Cooper- PEN Adviser/Editor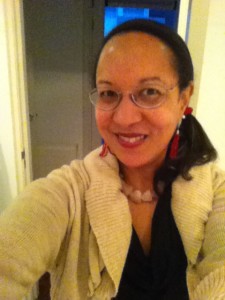 Carol Cooper co-advises the MCSM Newspaper Club with Assistant Principal Winchester.
​Miss Cooper has been a professional journalist since 1979. She is an Associate Member of the international writer's organization PEN America, which runs the yearly World Voices Literary Festival in New York City. Living in Harlem, she has written critical and investigative essays for various publications, including: Rolling Stone, Latin New York, Essence Magazine, Elle, The New York Times, Newsday, and The Village Voice.
Beverly Danquah- Upcoming Editor in Chief/Writer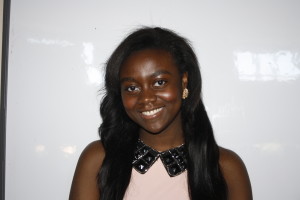 My name is Yaa Beverly Danquah. I particularly love broadcast journalism, and engage in various aspects of it on a daily basis.
I am already studio and field reporting certified by the  Manhattan Neighborhood Network (MNN). With MNN, I have produced and filmed movies, documentaries and events. I host my own show with the Youth Channel called: "90° with Beverly: Where We Look at the News from a Different Angle."  I also work behind the scenes and as a host for BronxNet's "Open 2.0" show, which is a live weekly program.  During the fall I also report for the New York Association of Black Journalist's "First Take" workshop.
One of my biggest accomplishments thus far is being recognized for my journalistic professionalism during a workshop run by television news anchor Sade Baderinwa.  I am equally proud of receiving an award from NYU's Urban Journalism Workshop for Most Enterprising Reporter; and being offered the job of Editor-in-Chief for this newspaper.
On a more personal note,  I'm a very happy person by nature, someone who always likes to make others smile and laugh. I question everything, because I don't believe in taking anything for granted. A lot of people are scared of change so they keep their mouths shut and settle for less.  I prefer to ask questions that allow me to explore all my options.
Roberta Nin Feliz – Copy Editor/Writer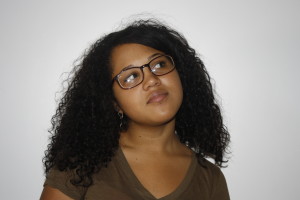 My name is Roberta Nin Feliz and I'm a sophomore. I'm Dominican but I was born on the small Caribbean island of Curacao. I'm really into philosophy and feminism. When I grow up, I want to be a journalist or a college professor.
Vinzente Fedele- Copy Editor
I am a copy editor of MCSM RamPage and part of the graduating class of 2016. I edit for the RamPage because I love grammar, and I wanted something interesting to do with my time other than school work. As a member of the Advanced Science Research (ASR) Program, I am very interested in neuroscience, and I look forward to working with a mentor who shares the same fascination for the brain as I do.

Rebeca Mora- Lifestyle Writer/ Freelancer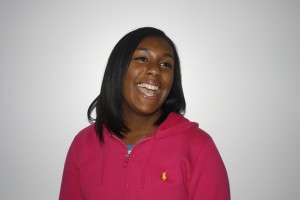 Rebeca writes lifestyle articles that appeal to her generation and the social struggles they face. She loves being a social butterfly and speaking out to make others feel welcome. This is her last year in MCSM, which means it is her last year on the Varsity Softball team. Rebeca aspires to be an early-childhood special education teacher. She enjoys hanging out with her friends, laughing, and most of all eating!
Zohura Choudhury – Fashion Writer

Zohura Choudhury, is her name. She took her first breath on January 5, 1995 at 2:30 a.m., so technically she was born on January 6th, 1995 at 2:30 a.m. She was left back in 1st grade, but she's glad that she was because she has great friends and couldn't ask for anything better.
She enjoys playing sports, especially volleyball. She likes to create her own outfits, and fashion is one of her favorite pastimes. She loves to venture out to try new things, and go to new places. But if she were permitted to do only one thing all day long, she would just watch movies and TV shows!
Her favorite film series is Harry Potter, which basically sums up her childhood. When she was eleven she hoped with all her heart that she would get an invitation from Hogwarts School of Witch Craft and Wizardry. Unfortunately, she never received one until her seventeenth birthday. One of her closest friends handcrafted an invitation and acceptance letter to Hogwarts. This was ironic because when you are seventeen you graduate from Hogwarts! But she thought that this was the best present she ever received.
She is also a huge fan of the Lord of the Rings trilogy and its prequel, The Hobbit. This is because when she first bought an Xbox, LOTR was her first game. It was probably also the best video game she ever played. Unfortunately, she gave her Xbox along with the game to her younger cousin in London out of the kindness of her heart; she regrets it to this day. But it was for her cousin and she hopes he likes the game as much as she did.
Her favorite TV series of all time is Gossip Girl. New York is everything to her; she believes that it truly is the greatest city in the world. She has a younger brother, an older sister, and loves her parents.
Well, that is all you need to know about her! If you want to know more, add her on facebook!
Larry Castellanos- Photographer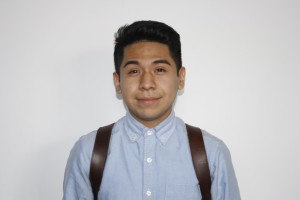 Good things do come in small packages! Larry Castellanos, a senior at MCSM is a well rounded young adult who stands slightly above 5 feet. Easily distinguishable by his preppy style and pompadour hairdo, he can indeed be noticed even amongst the tallest of crowds. He plays piano in his free time and enjoys jogging. Founder of Humans of MCSM on Instagram, Larry is into photography and is a featured photographer on the RamPage.
Aimee Capellan – Health and Wellness Writer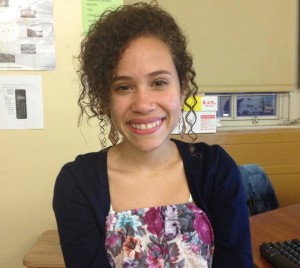 99% of the time, if you see Aimee, she is racing to class or trying to finish up homework. Her introverted personality influences others to believe that's what she's all about–academics. In reality, this native Dominican is passionate about the sciences and physical well-being.
Aimee has had a love for Chemistry since she took her first course in sophomore year. She aspires to major in Chemistry and pursue a career that puts it into practice. She is also a health enthusiast; you might see her carrying around homemade lunches, heading to Track and Field, going to Cross Country practice, or brainstorming recipe ideas to post on the MCSM rampage. Her other interests include listening to old rock music and worshipping a band named Nirvana.
Tatyanna Morales- Writer/Freelancer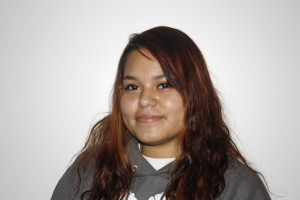 Tatyanna Morales is a dedicated writer who wants to spread her ideas to others through literature. As a senior in Manhattan Center for Science and Mathematics, she writes articles for her peers, and hopes to graduate leaving something behind as an inspiration for others to explore the creativity of writing.
Along with wanting to become an author, she wants to pursue a career as a veterinarian because she has a great passion for animals. She is active in the Glee Club and the Botanical Gardens Internship. During her free time, she enjoys singing, reading, and listening to music.
Oswego is her dream school, because there she will be able to work hands-on with what she loves (or rather with those she loves), which are animals.

Nakib Kabir- Sports Writer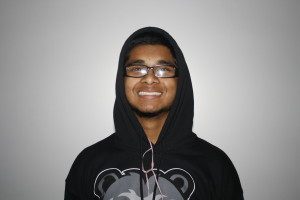 Nakib Kabir is a writer for the Rampage at MCSM who enjoys sports and American politics. He is a member of the Varsity Baseball team at MCSM and loves all the sports Manhattan Center takes part in. He is interested in majoring in Political Science or Journalism with the hope of becoming a journalist when he gets older.
Minul Asgar- Writer/ Freelancer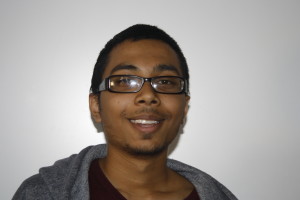 Minul Asgar is a round-headed junior who is a general reporter on MCSM's newspaper staff. Minul does not know what he wishes to pursue in his near future, but he hopes to figure it out someday; in or out of school. Although Minul does not reveal all of his habits, he does show his interest in the arts and in literature. He has two hands, two feet, two ears, two eyes, one mouth, one nose but one too many states of mind!
Favorite quote:
"If you are happy, then you are successful. "
Yeritza Mejia- Book Reviewer/ Freelancer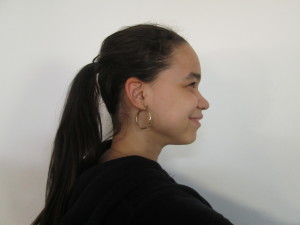 Yeritza Mejia is a sophomore at MCSM. She is a book and movie reviewer, and sometimes she contributes to the creative writing section of the newspaper. Her middle name is Esperanza and her last name is Reyes. Both last names come from her mother, but her middle name came from the mother of her father. She loves writing and her dream is to someday find one of her novels in a library or book store. One of her idols is the novelist Alexandra Adornetto who wrote her first novel at 14 years old! One of her hobbies is modeling. She studies at Mundo Hispano Modeling Academy of New York and will graduate in March 2014 from the advanced class after almost 2 years of training.
Oguljennet Kurbandurdyyeva- Freelancer/ Short Story Writer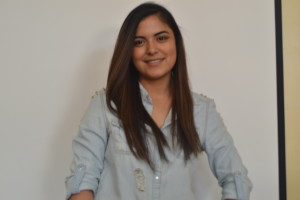 My name is Jennet. I traveled from Europe ,to here in New York . I am a fiction writer. I usually write my stories about psychology, love and World War 2. The way Americans think is way different from mine. So I decided to share my ideas with you guys. I love to write because when I write, I feel like I am the most freest and happiest person. Classical music is my best friend while I am writing. I hope my stories will give you guys a great way of thinking  from my point of  view.
 Louis-Henri -Website Designer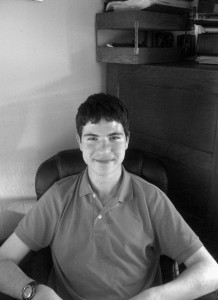 Louis-Henri is currently a junior at MCSM. He is an avid programmer. He enjoys programming from website development and apps to robotics. Louis-Henri wants to become a computer engineer.
Cristianel Gil- Photographer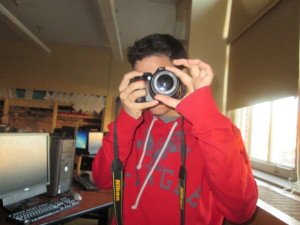 My name is Cristianel and I`m sophomore at MCSM. I try to help everyone as much as I can so no one would get left out from what they can learn. I am the photographer for MCSM RamPage and I have been taking pictures since January 2014. I have a lot more to learn in the art of photography but I keep getting better every day.
Penda Smith-Poet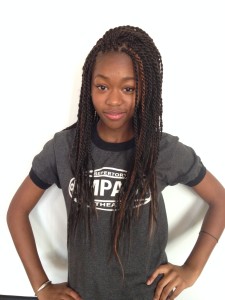 Hey there! My name is Penda Smith and I am currently in the 10th Grade. I was born and raised in Manhattan. Poetry has always been a passionate way of life for me. It is one of the vital factors that have helped me overcome obstacles that hinder me from achieving my goals. I really hope you enjoy reading my poems as much as I enjoyed writing them.
P.S : If you are a writer, don't be afraid to submit your work so all can view it! I love hearing and reading new poems.