Beverly Danquah- Editor in Chief/Writer/Website Editor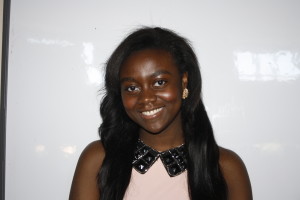 My name is Beverly Yaa Danquah. I particularly love broadcast journalism, and engage in various aspects of it on a daily basis. I am already studio and field reporting certified by the  Manhattan Neighborhood Network (MNN). With MNN, I have produced and filmed movies, documentaries and events. I host my own show with the Youth Channel called: "90° with Beverly: Where We Look at the News from a Different Angle."  I also work behind the scenes and as a host for BronxNet's "Open 2.0" show, which is a live weekly program.  During the fall I also report for the New York Association of Black Journalist's "First Take" workshop. One of my biggest accomplishments thus far is being recognized for my journalistic professionalism during a workshop run by television news anchor Sade Baderinwa.  I am equally proud of receiving an award from NYU's Urban Journalism Workshop for Most Enterprising Reporter; and being offered the job of Editor-in-Chief for this newspaper.
On a more personal note,  I'm a very happy person by nature, someone who always likes to make others smile and laugh. I question everything, because I don't believe in taking anything for granted. A lot of people are scared of change so they keep their mouths shut and settle for less.  I prefer to ask questions that allow me to explore all my options.
Carol Cooper- PEN Advisor/Editor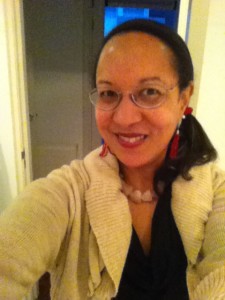 Carol Cooper co-advises the MCSM Newspaper Club with Assistant Principal Winchester.
​Miss Cooper has been a professional journalist since 1979. She is an Associate Member of the international writer's organization PEN America, which runs the yearly World Voices Literary Festival in New York City. Living in Harlem, she has written critical and investigative essays for various publications, including: Rolling Stone, Latin New York, Essence Magazine, Elle, The New York Times, Newsday, and The Village Voice.
Roberta Nin Feliz – Copy Editor/Writer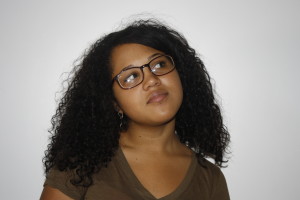 My name is Roberta Nin Feliz. A three-year mentee in the all-girl mentoring program, Girls Write Now, I came into high school knowing I wanted to be a writer and pursue a career in writing. I am also a Poetry Ambassador for Girls Write Now. Since my freshman year, I've received 2 honorable mentions in the Scholastic Writing and Art Awards for my poetry and prose. I'm also a writer for the teen magazine: YC teen. In the 8th grade, I helped my teacher Co-write a play called "Floetry" about kids in underprivileged areas. I didn't know it then, but I would dedicate a lot of my writing and voice into fighting about issues such as the one in the play. When I'm not writing poetry or fictional stories, I write about issues affecting the youth of today such as racism, sexual inequality, education and poverty. My goal as a writer and in life is to speak out against unjust and discriminatory issues that affect people of color, people living in poverty, and women in patriarchal society. Besides speaking up and acting out, I also like to help others and volunteer so you can catch me volunteering at the local food bank or at a middle school tutoring kids in math.
Vinzente Fedele- Copy Editor
I am a copy editor of MCSM RamPage and part of the graduating class of 2016. I edit for the RamPage because I love grammar, and I wanted something interesting to do with my time other than school work. As a member of the Advanced Science Research (ASR) Program, I am very interested in neuroscience, and I look forward to working with a mentor who shares the same fascination for the brain as I do.
Minul Asgar- Writer/ Freelancer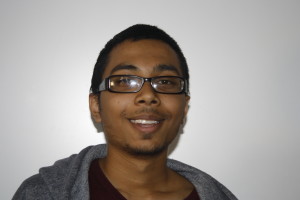 Minul Asgar is a round-headed junior who is a general reporter on MCSM's newspaper staff. Minul does not know what he wishes to pursue in his near future, but he hopes to figure it out someday; in or out of school. Although Minul does not reveal all of his habits, he does show his interest in the arts and in literature. He has two hands, two feet, two ears, two eyes, one mouth, one nose but one too many states of mind!
Favorite quote:
"If you are happy, then you are successful. "
Chimdi Alagor- Technology
My name is Chimdi Alagor and I am a new junior at MCSM. I write for the tech column in the MCSM Rampage. I enjoy skateboarding, reading, and anything related to Android.
Cesay Camara- Interviews
My name is Cesay Camara and I am currently a junior at Manhattan Center for Science and Mathematics. I am Gambian-American; Gambia, "the smiling coast", is the country of my parent's origin and is the smallest mainland country in Africa. I am an alum of Code Now– a 3 week coding program that gives underrepresented youth the opportunity to learn code. I'm currently an SEO Scholar which helps motivated, minority 9th graders get to and through college, and I serve as treasurer in the Muslim Student Association (MSA) club, whose purpose is Islamic awareness.
I am the interviewer for the Newspaper Team and I look forward to interviewing various students, teachers and school staff in order to learn more about them. I joined the newspaper team because I wanted to be a contributor to all the great stories and posts that I saw being published. Every post that I saw on the website was captivating and current. I also loved how diverse the posts were—ranging from food, interviews, advice columns, opinion columns, personal stories, poetry and so much more. As an interviewer for the Newspaper Team, I hope to continue this trend of captivating and diverse posts.
Stephanie Luciano- Beauty/Health
Hey guys! I'm Stephanie Luciano and one word that describes me has to be joyful. I'm always thrilled to chase the things in life that seem to be beyond my reach. My future plans include moving to Los Angeles, California and studying broadcast journalism. I've always told myself that I want to do something I love, not what others want me to do. When I found my passion for broadcast journalism, I realized that it was something I always had in me, but never noticed. I specifically want to be a host, and share my charisma with viewers on TV.
Recently, I have found potential expertise in myself that I never thought I had… in the field of Beauty. Beauty isn't just makeup or looking like a doll, it's a combination of qualities internally and externally that formulate a unique and divine individual. I have a true passion for beauty, and it all started with makeup. Makeup was something I used throughout my high school years to try and enhance my appearance, minimize my flaws, and hide my hideous acne. However, as the years have passed, I've learned not only to enhance my natural beauty using makeup, but to also find ways to make me feel even more confident and comfortable in my own skin. Makeup has made me feel much better inside and made me want to create my own makeup line in the future. I want to call it, "Sumay".
Yeritza Mejia- Book Reviewer/ Leader of Latino Rampage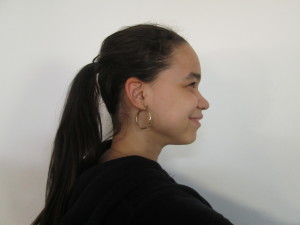 Yeritza Mejia is a sophomore at MCSM. She is a book and movie reviewer, and sometimes she contributes to the creative writing section of the newspaper. Her middle name is Esperanza and her last name is Reyes. Both last names come from her mother, but her middle name came from the mother of her father. She loves writing and her dream is to someday find one of her novels in a library or book store. One of her idols is the novelist Alexandra Adornetto who wrote her first novel at 14 years old! One of her hobbies is modeling. She studies at Mundo Hispano Modeling Academy of New York and will graduate in March 2014 from the advanced class after almost 2 years of training.
Scarlett Vargas- Writer for the Latino Rampage
Domingo Fortuna- Writer for the Latino Rampage
Oguljennet Kurbandurdyyeva- Freelancer/ Short Story Writer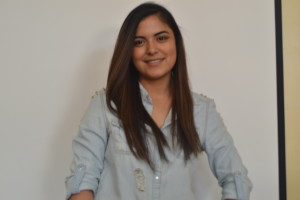 My name is Jennet. I traveled from Europe ,to here in New York . I am a fiction writer. I usually write my stories about psychology, love and World War 2. The way Americans think is way different from mine. So I decided to share my ideas with you guys. I love to write because when I write, I feel like I am the most freest and happiest person. Classical music is my best friend while I am writing. I hope my stories will give you guys a great way of thinking  from my point of  view.
Dwayne Dennis- Announcements
Greetings my fellow classmates of MCSM, TURN UP!  My name is Dwayne Dennis and I am a senior here at MCSM. I'm very humbled and I am to myself most of the time. I was born on January 18th in the county of Westchester, New York. One of my favorite sports is basketball and I've played for 8 years for an AAU team & my middle school, St. Francis. I am a competitive person who's shown leadership skills in various areas of my life. Ever since I was little, my mother has always inspired me to join the medical field, but growing up, I gained a love for math and a passion for science. I enjoy learning about how objects are put together to function as one unit and I also enjoy learning about the human body and how it functions. In the future, I want to become a mechanical engineer to design cars and add features to them as technology becomes more popular. I want to be remembered for something I will have created that will make an impact on people's lives. I enjoy free writing and that's the main reason why I joined the paper. 
Louis-Henri -Website Designer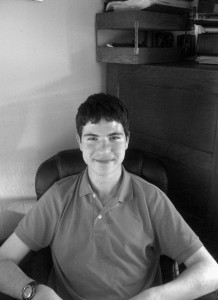 Louis-Henri is currently a senior at MCSM. He is an avid programmer. He enjoys programming from website development and apps to robotics. Louis-Henri wants to become a computer engineer.
Cristianel Gil- Photographer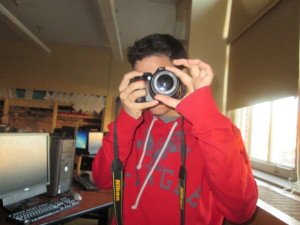 My name is Cristianel and I`m sophomore at MCSM. I try to help everyone as much as I can so no one would get left out from what they can learn. I am the photographer for MCSM RamPage and I have been taking pictures since January 2014. I have a lot more to learn in the art of photography but I keep getting better every day.
Penda Smith- Poet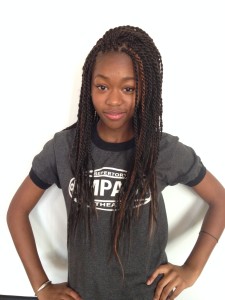 Hey there! My name is Penda Smith and I am currently in the 11th Grade. I was born and raised in Manhattan. Poetry has always been a passionate way of life for me. It is one of the vital factors that have helped me overcome obstacles that hinder me from achieving my goals. I really hope you enjoy reading my poems as much as I enjoyed writing them.
P.S : If you are a writer, don't be afraid to submit your work so all can view it! I love hearing and reading new poems.
Kiara Ventura- Founder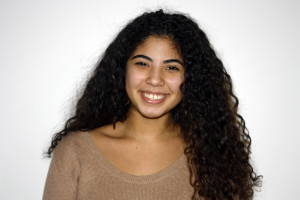 Eighteen year old Kiara Ventura is a young aspiring journalist who was raised in the Bronx and is currently a senior at Manhattan Center. In 2011, she wrote for YCteen magazine in which her article called Username:Hater was featured in the book ,Vicious. Her aim as a journalist is to tell stories that make people think about social issues, and then view the world differently once they are done reading. In the summer of 2012, she worked with the NYU Urban Journalism Workshop, where she won the "Best Enterprising Award" on her articles involving the LGBTQ community. With determination and passion, Kiara Ventura strived to start her school's first online newspaper and is now tackling her senior year with that same energy. Along with her big curly hair and a pen in hand, Kiara plans to climb up the slippery ladder of life's challenges to ultimately reach everlasting success.