By Cheikhouna Diop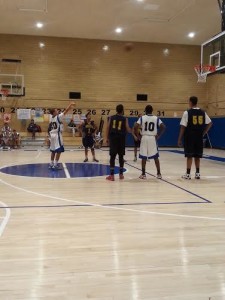 On December 19th, the MCSM J.V. Rams basketball team suffered a disappointing loss to Washington Heights Expeditionary Learning School, better known as W.H.E.E.L.S., in their season opening at Manhattan Center. The final score was 50-64. Even though they were defeated, there were some successful moments. Leading scorers for the Rams were Jalaal Taylor with 12 points, Mergim Ahmetaj with eight and Landry Agnissan with seven points. Before the game, I got a chance to speak with the Rams forward Mergim. I asked him how he felt going into the season opener.
"It's my first game as a high school ball player. It's a little nerve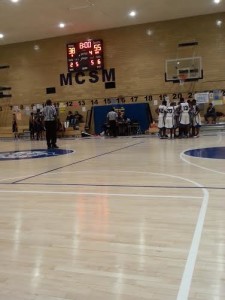 wracking, but I got my people on the side so I feel good." , Ahmetaj said. This was a big turnout for a JV game. The crowd was very intense and the Rams were very nervous. A player on the bench was even biting his fingernails. Halfway into the first quarter, the team already had eight fouls, putting Wheels Academy in the bonus. The Rams never led the game at any moment. They were missing two players, Justin Gilchrist and Wayne Ruiz. We hope now that the butterflies are out that they develop more chemistry to collaborate better as a team. Hopefully the Rams will do better in their next game. As Coach Diaz commented, "It was the first game of the season and although they have very good players, they do not have great chemistry yet." He believes that once they acquire this chemistry, the pieces will all fall into place. Let's hope he's right, GO RAMS!