By Keisha Aboagye
Allegheny College is a private, co-educational  liberal arts college located in Meadville , PA. Founded in 1815, Allegheny College is the thirty-second oldest college in the nation. Allegheny boasts  an impressive diversity rate of  21%.  It is a relatively small school, with a student population of 2,161.   The college offers majors ranging from black studies to neuroscience to journalism in the public  interest. There are also opportunities to minor in  areas such as lesbian and gay studies, dance and movement studies, or even health and society.
Allegheny is a NCAA Division III school, with sports offerings of baseball, basketball, tennis, cross country, football, golf, soccer, track and field, swimming and diving, lacrosse, and volleyball.  Many students participate in volunteer activities, such as community service, study abroad opportunities,  etc. Over 100 clubs and organizations are offered to keep students engaged while they are outside of the classroom. Students interested in fraternities or sororities  may choose from ten of these organizations.
Yearly tuition and fees total $37,610, with room and board costing $9,540.  86% of all applicants for financial aid receive it, with an average financial aid package of as much as $31,176.  70% of the students attending Allegheny receive some form of need-based  financial aid.  Scholarships and grants are also offered to help make costs affordable for all students. If you're interested in learning more about Allegheny College, visit their website at www.allegheny.edu.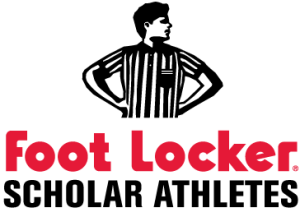 Foot Locker is awarding 20 student-athletes a scholarship of $20,000 each.  To be eligible, you must be a current high school senior involved in sports, have at least a 3.0 GPA, excel academically and athletically, and be a U.S. citizen or a permanent legal resident.  The application deadline is December  18th at 5 PM EST. To apply, visit www.footlockerscholarathletes.com.