By Keisha Aboagye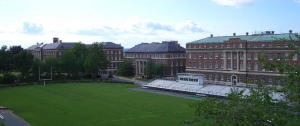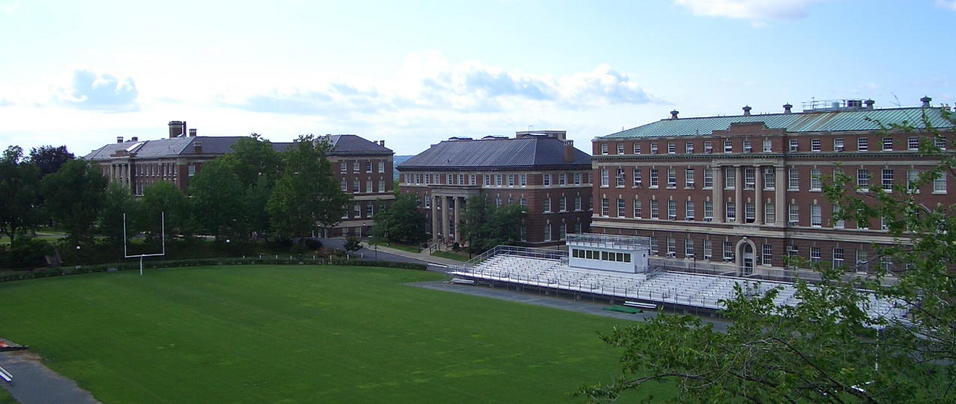 Rensselaer Polytechnic Institution, better known as RPI, is a private, research university located in Troy, NY. Founded in 1824, RPI is the nation's oldest technological research university. With a campus of nearly 7,000 students, RPI offers 38 majors, and bachelor, masters, and doctorate degrees to its students. RPI boasts a variety of over 140 degree programs. This university has five schools: Engineering, Science, Architecture, Humanities, Arts and Social Sciences, and the Lally School of Management.
When not in the classroom, students are actively engaged in various clubs, choosing from over 200 different groups and organizations. These special-interest activities vary from student government, to autoshop, to the aquarium club, and even Speak Up! (a club for public speaking and drama). It is guaranteed that students will find a club or organization that is just right for them. 70% of RPI undergraduates are active participants in athletics. Available to students are 23 varsity teams and 50 intramural and club sports. There are also various sports-related organizations ranging from bowling to volleyball that students can join.
Tuition costs per year amount to $64,194 for undergraduate students. 94% of students, however, receive some type of financial aid to help pay for the costs of attending RPI. Scholarships and grants are also available to students that qualify. For more information about Rensselaer Polytechnic Institute, visit their website at http://www.rpi.edu/.
McDonald's is offering scholarships to college-bound seniors. There are four categories for the scholarships: African-Americans, Asians, Hispanics, and students that fall into neither of those categories. 1,000 scholarships are being awarded to students in amounts ranging from $1,000-$5,000. To be eligible, students must be a senior in high-school, younger than 21, and be  a legal U.S. resident. For more information,  visit http://www.rmhc.org/rmhc-us-scholarships.