By Beverly Danquah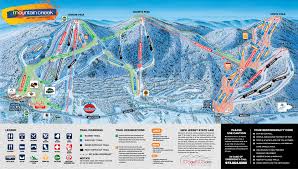 Mountain Creek is a ski resort located in New Jersey, about 1.5 hours away from New York City. Mr. Hernandez proposed the idea of going on a trip to Mountain Creek and the senior council thought it was a great idea. Many of the seniors have never been skiing or snowboarding before, so it will be a exciting opportunity for all who choose to participate. In addition to experiencing something new, seniors who go on this trip will be able to bond and create life-long memories with their peers. Don't miss out!  This is just one of the exciting senior trips planned for this year, designed to help our hard-working seniors get the most out of their last year at MCSM.
The trip will take place on January 30, 2015. The cost of this event is $115 dollars, and includes transportation, food (choice of pizza, burger, chicken fingers with fries and fountain drink), ski or snowboarding lessons, and rental equipment to ski/snowboard.
Departure time from MCSM will be at 8:00 AM and return time will be 5:00 PM. Depending on traffic, it is expected that students will arrive back at school by 6:30 PM.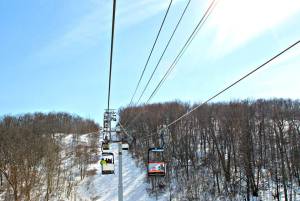 Facts about Mountain Creek:
Season Length: December – March
Vertical: 1,040′
Summit   Elevation: 1,480′
Snowmaking Coverage: 100%; 1,000 snow guns resort-wide
Average Snowfall: 65 inches per year
Total Trails: 44
Total Lifts: 8
High Speed Quads: 2
High Speed Eight-passenger gondola: 1
Fixed Grip Quads: 2
Fixed Grip Triples: 1
Fixed Grip Doubles: 1
Magic Carpets: 3
Snow Tubing: 30 Full-Sized Lanes & 2 Magic Carpets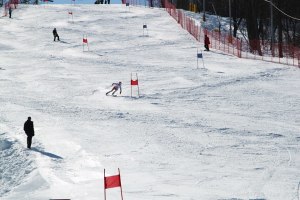 Mountain Creek is the New York/New Jersey Metro Area's closest ski resort.  Located just 47 miles from New York City, Mountain Creek offers 167 ski-friendly acres on four mountain peaks.  The resort also features 100% night skiing, in the region's most extensive snow making system, and the highest vertical track standing at 1,040 feet.  Mountain Creek is also home to the area's only true All-Mountain Terrain Park, at South and Bear Peaks.  This 65 acre Terrain Park is nationally renowned and recently appeared in Freeskier's 2012 Resort Poll as one of their "Top 5 Parks" in the nation.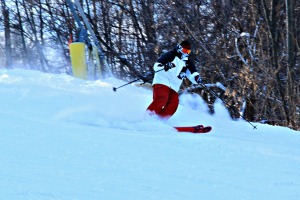 Consent forms for this trip will be available beginning Wednesday November 26th, and are due by January 5th, 2015. Payment must be made by money order only. Payments for this trip will only be accepted when submitted with all completed, signed, and notarized consent forms.
Any seniors who are interested in attending this trip should see Mr. Hernandez in Room 158.