By Keisha Aboagye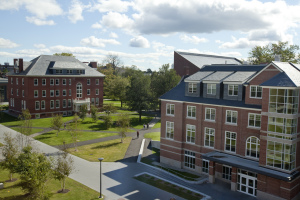 Located in Lewiston Maine, Bates College is a private, co-ed, liberal arts and sciences institution that was founded in 1855. With a total undergraduate enrollment of 1,791, it has an urban setting and a relatively small campus size of 109 acres. Because of its small population, students have the feel of a tight-knit community where they get to know their professors and peers on an intimate level.There is a 10:1 student-faculty ratio.  The campus environment is ideal for those who enjoy the beauty of the outdoors.
Bates offers over thirty majors and related minors ranging from women and gender studies, to rhetoric, and even neuroscience! For those students who do not find a major that suits them, they have the option to design their own interdisciplinary major. An honors program is also an option for qualifying students. There are various study abroad programs available, which approximately two-thirds of all students take advantage of.
Although Bates has no fraternities or sororities, there are a variety of activities to be engaged in outside of the classroom. There are 31 varsity sports; and for students who want to play without a demanding commitment or only for recreational purposes, Bates also has 13 available club sports.
Bates College has an average acceptance rate of 25% for incoming students. 42% of the incoming class receives Bates grants. The average grant awarded is $37,396. Yearly tuition and fees total to $62,770, but there are many scholarships, grants, and loans accessible for students to cover the costs.
Bates is a test-optional school, meaning that it is not required to submit standardized test scores to gain admission. However, 67% of students decide to submit their scores. For these students, their results are fairly strong, with average scores on the SAT of 679 (Critical Reading), 680 (Math), and 684 (Writing). The average ACT composite score is a 31. If you're interested in learning more about Bates College, visit their website www.bates.edu.
SCHOLARSHIP OF THE MONTH: Toyota Teen Driver Video Challenge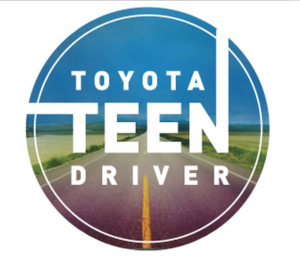 Discovery Education Inc. is offering four scholarship prizes, ranging from $5,000 to $15,000. Students in grades nine through twelve must create a short video that highlights the importance of safe driving by teenagers. The video must be submitted as a YouTube link by March 16, 2015 to be considered. If you are considering applying for this scholarship, be sure to visit http://www.teendrive365inschool.com/teens/video-challenge as soon as possible!