By Keisha Aboagye
In its 27th year, the New York County District Attorney is offering a rigorous, six-week Internship Program to high school students with an interest in the criminal justice system. Applications are being accepted from high-school sophomores, juniors, and seniors who reside in or attend a school in Manhattan. Students must also be willing to commit to the entire program which runs from July 6, 2015 to August 14, 2015, Monday–Friday from 9 AM to 4:30 PM.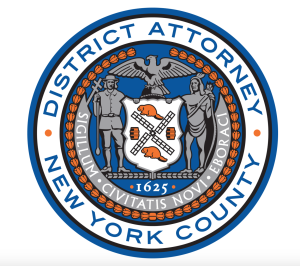 Interns are assigned to a unit within the office, in which they help Assistant District Attorneys and other staff members. Interns also attend presentations, trips, and participate in mock trials. Additionally, interns are paid a $150 weekly stipend.
A complete application includes the application form, a one-page resume, at least one letter of recommendation, and an essay (no more than 500 words) explaining a goal or project that demonstrates an interest in criminal justice. The application is due by Friday, March 27, 2015, via mail or email to HSIP@dany.nyc.gov. The application form can be found online at www.manhattanda.org/high-school-internship.
____________________________________________________
HOFSTRA'S SUMMER SCIENCE RESEARCH PROGRAM
Hofstra University is proud to have its Summer Science Research Program up and running in its eighth year. This program offers high school students opportunities in science research under the supervision of science and mathematics professionals from July to August.

Students have the chance to work in a research environment in the summer with research faculty on campus. High school students are expected to participate in a "poster session" in early Fall where they display their work. Students will be selected based on a personal interview, their demonstrated high school experience, and a teacher recommendation.
Interested students can call 516-463-5334 or email Dr. Nanette Wachter for additional information concerning this summer opportunity.