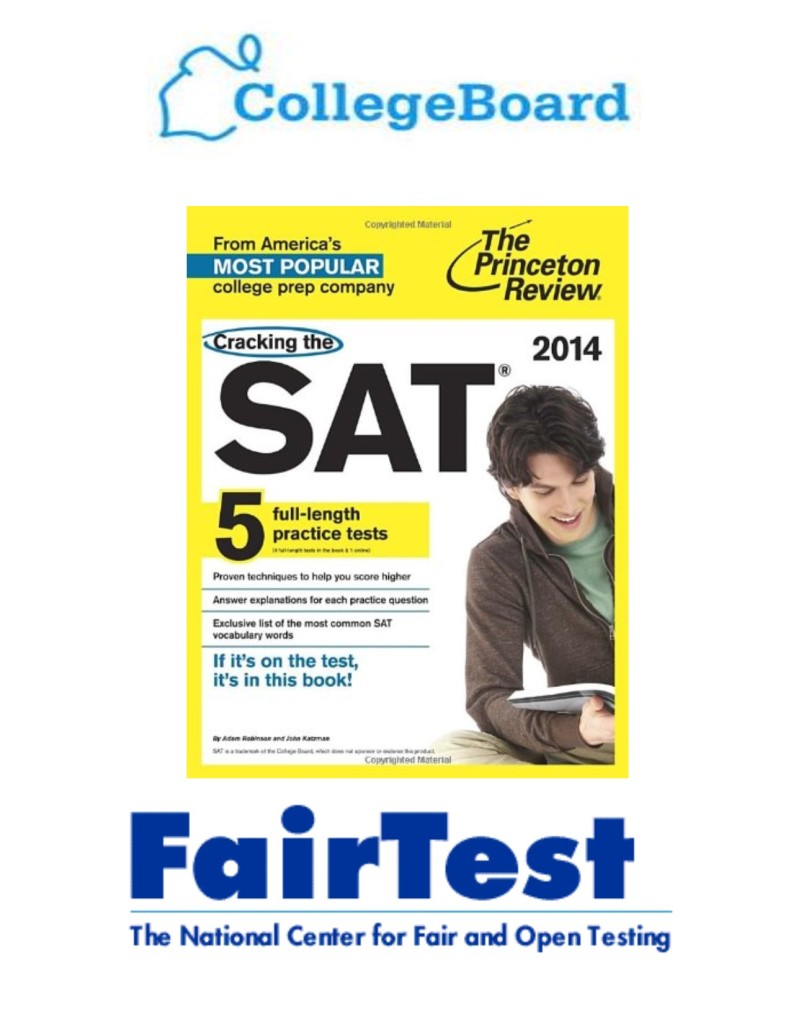 By Chimdi Alagor 
The SAT has been the primary college entrance exam for students in the North East for decades. It was originally created in 1926 as a test of raw intelligence and a fair, classless way for colleges to assess if students were ready for college. This perception of the SAT as an IQ test waned with time and almost completely disappeared when people like Stanley Kaplan began successfully using test preparation to improve student scores in 1938.  The College Board finally acknowledged the fact that the SAT is a test that people could study for, but maintained that it was still a good indicator of college readiness. Today, the SAT has become the source of anxiety and discomfort for many high school students, especially because the test is known to include tricks that confuse students, and includes questions that most students have never encountered in the class room. The industry that once only included the humble basement that Kaplan began teaching his students in has swelled to a $4.5 billion a year industry that preys on wealthy parents trying to obtain the best score for their children.
College Board did research on SAT scores and found several disturbing trends, including the fact that household income directly correlates to a person's score on the SAT, which completely went contrary to the SAT's fair and classless roots. Their research also mirrored the concerns expressed by teachers and students that the current SAT was not testing what students learned in the class room, and is not an accurate measurement of college readiness. So as any self-respecting company that recognizes deep problems with its current product should do, College Board completely reformed the SAT. One significant change is that the new test is in line with national common core standards, so that it actually tests what students learned in high school. The essay will become optional, returning the SAT back to its original 1600 score format, and the abstract, nebulous essay questions that currently plague the SAT will be done away with. Instead, College Board will replace them with an essay that analyzes a given document-a style of writing much more commonly seen in colleges.
Another change that will please students is that vocabulary in the SAT section now focuses on words that students will actually use in their college and professional lives, instead of on obscure words out of context. The last major change College Board made is that it will no longer take away points for wrong answers on the SAT, so that students are encouraged to bubble in their best answer. Finally, to address the aristocratic divide in SAT scores, College Board has paired up with the Khan Academy to provide free and top quality SAT prep online for every student.
For more information, visit the following online sources:
https://www.khanacademy.org/sat

http://www.huffingtonpost.com/jed-applerouth/deconstructing-the-new-sa_b_5206926.html
https://www.collegeboard.org/delivering-opportunity/sat/redesign
STUDENT OPINIONS
[Mr. Alagor interviewed members of MCSM's student body to record their thoughts about the new SAT.  Below we present a sampling of both upper and underclassmen's reactions.]
Ekene Uwanka
Q:  What do you think about the new SAT?
A:   I think it's a great improvement because many of the students in my year have no idea what many SAT words mean, or about words that they will never use. I don't see the reason for including things that will not improve somebody's life. The old SAT tests for words that people don't know and will never know. There's no point. This new exam is centered [more around]  people actually understanding things, instead of memorizing to get the answer right.
Q::   What do think about how College Board is now working with people like Khan Academy to provide free SAT prep programs online?

A:     I think that this is very affordable for people in low-income households that don't have the same resources as other people. I believe that it will create a positive change in the test scores because more people will be able to pass, go to college, and become effective members of society instead of ending up homeless and unable to contribute to our society.
Q:   What do you think about eradicating the wrong answer penalty?

A:    I think it is great that they're incorporating an aspect from the SHSAT into the SAT. I think it is very forward thinking, because the wrong answer penalty makes it hard to answer questions because [students] are afraid that if they don't get it right they will be penalized, and so they don't answer as many questions as they should be able to.
Auchal Azad

Q:   What do you think about the new SAT?

A:   I feel like it's unfair that I don't get to take it because I'm in a higher grade, but at the same time I feel that the new students won't be tested in certain skills that everyone else is tested in. This is going to be their first time seeing the new SAT, and so they won't be prepared for it.
Q:  What do you think about the change in SAT vocabulary?

A:   I think that even though it's going to help the students get a better grade, it's still not going to test them on anything. Hi…hello… whatever…, we use all that stuff in real life, but if you're trying to go into college you're going to need to know a little more than just how to talk.
Q.   What do think about how College Board is now working with people like Khan Academy to provide free SAT prep programs online?
A:    I think that's a positive aspect because I feel like the whole gap between the poor, middle-class, and the rich is too large, and this might help the poor, middle-class, and minorities do better on the SAT and actually get into good schools, instead of only the snobby rich kids.
Q:  How do you feel about being in the last class to take the old SAT?
A:   I'm kind of upset because even though I might not agree with some of the stuff in the new SAT, I wanted to maybe get the chance to take the new and old SAT, and know which one tests my skills more, and which one is a better test
Dority Mensah

Q:   What do you think about the new SAT?
A:   I think it is unfair to the seniors who are graduating, because we don't have the opportunity to gain from many of the services that College Board is offering to the new students.  And I believe that now that they have changed the SAT, more students will be able to show the skills that they have in reading and math, whereas current seniors were penalized for answers that they didn't get right. This change is unfair, but I feel that the test is better this way because now they will be able to understand how different people test, and it won't be as biased as it previously was.
Q:   What do think about how College Board is now working with people like Khan Academy to provide free SAT prep programs online?
A:   I think it is much better because before it was up to the student to find a free SAT prep program to prepare for the test, and most people who don't prepare don't get a good score. I feel that the fact that College Board is offering this program will benefit students, because not everybody can afford a private tutor. So I think it benefits everybody.