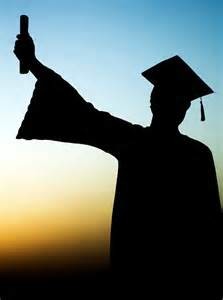 By Keisha Aboagye
As the end of the school year rolls around, seniors feel a major sense of relief. They have sent in all of their college applications and are now awaiting their final acceptance letters. Seniors are thrilled about being through with the tedious, dreadful college application process. Many students of Class of 2015 have received numerous acceptances, possibly some rejections while others have even been wait-listed. Seniors in most cases have until May 1, which is known as National College Decision Day, to make a final decision as to which college they will be attending in the fall.
As seniors reflect on their experiences applying to college, many students share similar feelings. Current senior Izabela Wszolek stated that "the most difficult part of the college process was getting all of my essays done." Ahmed Mirza also agreed that: "Writing all the required essays and waiting for acceptances to come in was very stressful." Both Izabela and fellow senior Victor Torres responded the same when asked what they would have done differently. They said that they wouldn't have procrastinated with their essays and college choices. Punctuality and procrastination were two major issues for them and many seniors alike.
Among the schools Victor applied to were SUNY Stony Brook, Binghamton, and Rensselear Polytechnic Institute, and he got accepted to all except Stony Brook and Binghamton, from which he is still awaiting responses. Isabella applied to the CUNYs and Ithaca College. She got accepted to Ithaca College and is awaiting responses from the CUNYs. Ahmed Mirza, who will be enrolling in Binghamton University in the fall, offered a piece of advice to juniors beginning their college process. "Do your essays first; don't wait until the last five minutes. Also, participate in a lot of extracurricular activities–colleges like to see that." Senior Dwayne Dennis recommends the following for juniors: "Start making a list of colleges you would like to apply to. Start the Common App as soon as the 2016 application is released [August 2015]. Junior year is the year that matters the most, so do the best you can. It will be difficult, but just don't give up because it'll all be worth it once you apply to college and see all your acceptance letters."
Since seniors are through with the process, many juniors are beginning to feel the stress of the upcoming school year. Juniors are aware that it is now "crunch time", and it is best to get a head start on the college process now, in order to ensure a less stressful school year in the fall. When asked what is most worrisome about senior year, Wendy Weng, a current junior, replied: "I'm worried about not getting into one of my top choices." This is a worry shared among many juniors, who voice their concerns about choosing which schools to apply to. Juniors must begin to prepare for standardized testing, work on building a strong resume, create a preliminary college list, and work on their personal statement if possible. Penda Smith said: "I've started the college process by visiting colleges, applying to internships, taking College Now classes, getting recommendation letters, registering for SAT I/SAT II, and living in our school's college office."
The College Office, which is located in room 154, offers abundant resources to college-bound students. Many college representatives come in to speak to the students about their schools, fee waivers are given for SAT I/SAT II and/or the ACT, and advisers are available to help guide students in their college journey. The College Office is a great place for students to receive tremendous assistance in preparing for senior year and the college application process.
Senior Victor Torres had great advice for current juniors based on his personal experience: "Many seniors urged me to begin my college process before my senior year and I now agree. I did not take their advice and I continue to regret it to this day. The very idea of beginning the college process during summer or even during junior year was not an ideal one. However, the earlier you begin, the less stressed you will be, and you will not have to procrastinate a college essay last minute like I did. I'm honestly surprised I have received acceptances, considering how late I submitted applications. Please don't end up like me."