By: Chelsea Rahiman
       No baseball fan could have expected the Mets to make it to the World Series this year. But they did, and this was something Mets fans had waited a long time for. The last time the Mets were in the World Series was 2000, and in even sadder news the last time they actually won the World Series was in 1986. Nevertheless, Mets fans stood by their team waiting for the day would play in the World Series again.  
       The Mets beat the Los Angeles Dodgers in the Division Series and went on to beat the Chicago Cubs in the National League Series. At that point, they could almost taste victory. All that was left was defeating the Kansas City Royals.
       The Royals won Game 1 & 2 of the series at Kauffman Stadium. Game 1 was close, with the Mets losing 5-5. In Game 2, however, the Royals swept the Mets, beating them 7-1. In both games, the Mets fought hard but unfortunately it wasn't enough.
      Game 1, in fact, actually lasted 14 grueling innings. This game was tied with both the Boston Red Socks and Brooklyn Robins' 1916 World Series Game 2 and the Chicago White Sox and Houston Astros' 2005 World Series Game 3 as being the longest games in World Series history in terms of innings.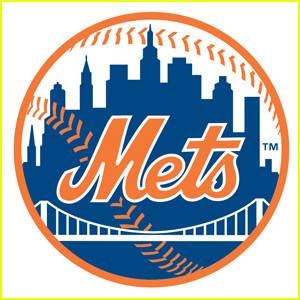 Even the two defeats could not keep the Mets' spirit down. For Game 3 a win was much needed and the Mets did not disappoint. Pitcher Noah Synderhaard put on a show for Mets fans at Citi Field. The Mets went on to win the game 9-3. A key player in this game was Curtis Granderson who was exceptional throughout the postseason and the regular season. Unfortunately the Mets could not continue winning and ended up losing the series on November 1st after losing the 4th and 5th games at Citi Field. In Game 4 they lost 5-3. The Mets took a beating during Game 5 losing 7-2.    
       Many Mets fans were disappointed by the loss, especially those who spent thousands to attend the game. On average seats at Citi Field for game 3, 4, 5, and 6 were $1,667, which broke the record for the most expensive tickets in baseball history. Some tickets were even being put up for sale at $1 million!
       The outcomes of this series weren't all bad. The economic impact the games made on New York City was huge. It is estimated that it provided the city with $69 million in revenue through ticket sales, merchandise and tourists. In the end, the Mets were strong and fought well but they were beat by an unbelievable team that also worked hard and deserved the title. But no worries, Mets fan, there's always next year, which, ironically, will mark 30 years since they last won the World Series.