By Aaron Jackson
It's Black History Month. As a black person, I try and contribute to it in whatever way I can — like highlighting some Black Indie artists you should definitely be listening to. Why do I find this to be an important thing to do? Well… when the only black person charting on Billboard and iTunes is Halsey, then we have a problem. And it's not to say that black people aren't present in Indie music, as you've had artists like Solange and Jazmine Sullivan (plus the others I'm about to introduce to you) here all along.
Shamir        
Starting us off is a fresh face to the Indie scene, and that's none other than electronic and disco musician, Shamir. After releasing his debut EP, Northtown, in 2014, he began to see major critical acclaim in 2015 with the release of his first studio length album, Ratchet. Heck, he even had websites like Pitchfork and Spin referring him as having the best new music of 2015. Shamir has this whole quirky-moody disco thing going on that's absolutely surreal. His music is the equivalent of hitting the jackpot in a casino in Las Vegas (which, coincidentally, is where he's from), then losing all of said jackpot but not caring because you're too drunk to realize you're broke. His sound is an absolute treasure and deserves all the acclaim it gets.
Santigold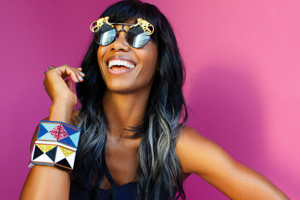 In 2008, Santi White, or better known by her stage name, Santigold broke into the Indie scene with her self-titled, new wave, electronic, reggae-inspired release. This album came out to widespread critical acclaim; that continued over into her sophomore record, Master of My Make Believe. Santi's sound isn't unique, but what it lacks in originality it makes up for in great production. Each song is an experience and never a bad one at that. Whether she's rapping over disjointed electronic beats in "Creator," or lulling over whimsical ones in "The Keeper," you can expect it to be extremely well done and extremely enjoyable at that. Currently, White has been promoting her upcoming CD, titled "99¢." So far three singles have been released, and while I don't really care for the second one, I'm loving the late 90s early 2000s, PBS Kids sound of the first and the third.
Toro y Moi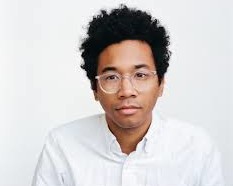 Next up is 2010 blog-o-sphere sensation, Chaz Bundick (stage name: Toro Y Moi). Back in 2010, chillwave began to vehemently invade the Indie scene and even had critics saying that it'd be "the next big thing." Chillwave, a rock subgenre, separated itself from others as it followed a more ambient sound structure that borrowed elements from psychedelic rock. Six years later, we can conclude that those critics were wrong.
While everyone was deluded and obsessed with the genre, they were also obsessed with Chaz Bundick, who has since been credited as one of the main rising forces of chillwave with his 2010 release "Causers of This." Lyrically, it's alright; you're not going to get the Melanie Martinez depth of lyricism that's expected from Indie, but you might get a sick track about going off to college. And in a way the low key lyrics go great together with the laid back production as it really does put the chill in chillwave. I mean would you really want to be chilling to a song about being screwed over multiple times and how people don't really care about you or lay back to a bittersweet track about growing up?
FKA Twigs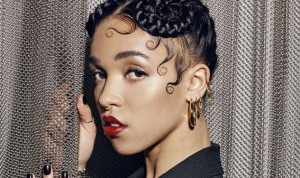 Our first and only honorable mention is Tahliah Debrett Barnett, or more commonly known as FKA Twigs. I love Twigs. I love her eccentricity, her unconventional production, the way she's able to sing so carelessly about the most explicit of lyrics; I would have made this entire list a profile of FKA Twigs if I could have. But I can't. I honestly can't say that I can wholeheartedly recommend her to anyone – and it's for all of the reasons above. She's a bit (well a lot more than a bit) too quirky (and yes, weird) for anyone to dive straight into, and for that, I can't recommend her.