By Osasere Imade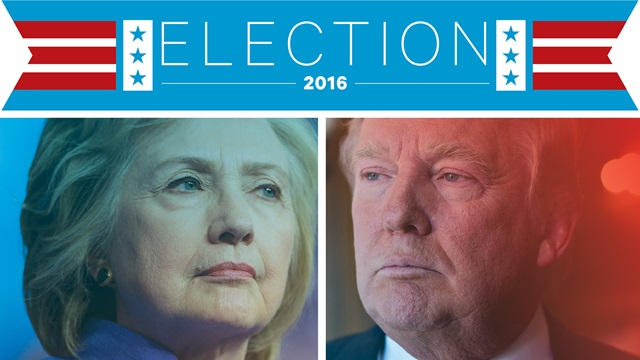 THE SURPRISE
As many of you know,  the next president was to be Hillary Clinton or Donald Trump. This article isn't about who I think should be president. This article is simply to show you the crazy election journey that most of us would have never predicted.
In the beginning of this election cycle,  the presidential candidate Donald Trump was always in the news about running for president. Surprisingly, he has actually been in the news as a possible candidate since 1987. Matter of fact, Donald even initially entered the presidential race as a Reform Party candidate.
To some people, him entering this election was still a shock because he always denied ever entering an election until the 2016 one. As for Hillary she officially ran for president in the 2008 election, but lost to Barack Obama. For Donald Trump, officially entering this year's election was only the beginning of the big surprise.
To become the Republican candidate Trump had to run against many other Republican  nominees such as Marco Rubio, Ben Carson, Chris Christie, and Jeb Bush. But at the end of the Republican race Donald ended up being victorious. Donald had won over voters in  many states, even setting a new record for the most GOP primary votes ever. People debate about how Donald Trump was able to win the primary. Some believe it was his "Washington outsider" message, or because he was viewed as a tough businessman who was intentionally blunt. But whatever Donald did to win voter support, it proved to have worked effectively.
SCANDALS AND THE POLLS
Many people voted either for Trump or Clinton for many different reasons. For example, many people ended up voting for Trump because they don't trust Clinton. In political news reports during the primary races, Hillary had problems because she was rumored to have sent insecure email transmissions while she served President Obama as Secretary of State. Before I continue let me give you the overall problem with these emails that are still causing controversy.
Hilary was sworn in as Secretary of State in 2009. Throughout her time in this position she often used her personal email server when she was supposed to use a secure government email server, an account owned and controlled by the government.  Using her personal account made some people believe she was keeping or potentially leaking secrets. This issue was eventually revealed to the world on March 2015 in the New York Times. Although the article said the government found potential violations, they did not pursue the case further.
Shortly before this fall's presidential election  Clinton's emails gained more scrutiny related to an Anthony Weiner sexting case. Weiner's troubles spilled into Clinton's because authorities investigating emails shared between Weiner and his wife had to search through his wife's emails on a computer system the wife also used in her job as a close political assistant to Secretary of State Hillary Clinton.
Overall, so much talk and suspicion around these emails did not help Clinton with the American people.
But Americans also had to hear about Donald Trump's many scandals. It doesn't take a genius to figure out that the twice- divorced Trump has had some problems with winning over women in America. Recent allegations even accused Trump of sexually assaulting women.
A taped interview with TV interviewer Billy Bush had Trump saying (when he didn't know his microphone was on) some revolting sexist statements that I don't feel comfortable repeating. As you can imagine, Trump has certain problems with women, and has said harsh things about women both in the press and elsewhere.
Trump also has problems with income taxes.  This famous businessman has apparently not been paying taxes on an income of $916 million dollars. Somehow for years he was able to avoid paying his fair share of annual taxes.  Still, Trump has more problems besides women and taxes. His name has been linked to  beauty pageant scandals, racial housing scandals, and even Mafia ties.
Overall both candidates had to try to win people's votes despite serious attacks on their personal behavior and qualifications.  Some voters seemed to care, others didn't.

YOUR NEXT PRESIDENT
The day that everybody marked their calendars for was November 8th. Before this date many people thought either Donald or Hillary might win. Basically America is divided between Republican  and Democratic voters despite Green, Libertarian, Communist, or other "3rd Party" candidates who are sometimes added to the ballot.
Below is a survey map showing how America in 2016 is divided: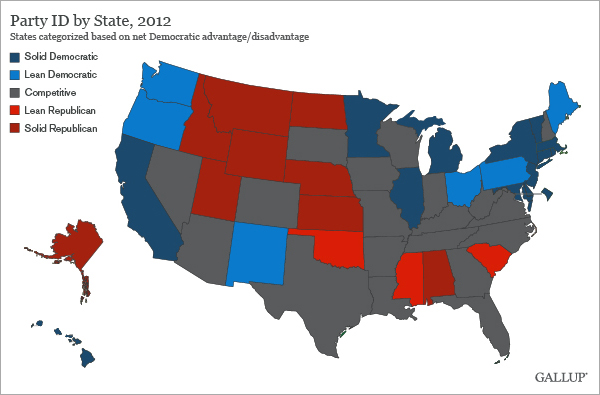 In order to be president you need 270 electoral votes.  That's why the candidate getting the most individual votes on Election Day doesn't always win. As you know by now, America made their choice on November 8th. Your new president is Donald Trump. Whether you are outraged or satisfied with this decision, this election has been a bumpy road. He won by not too much, but him winning at all was a shock to most people.
(Picture credits: creative commons.wikimedia.org)
THE RESULTS