2016-2017 Co-Student Editors (See full bios in Sept 2016 Letters From Your Editors post)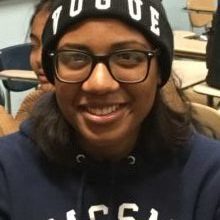 Karla Davis—Staff Reporter
My name is Karla Davis. I am from the Dominican Republic, and I aspire to be a journalist and/or an author. I have been in the Newspaper Club since my freshman year at MCSM.
The newspaper for me has been like an outlet for my fear and stress of being in high school, and just the simple stress of "living." This club has helped me meet students and teachers that I would not otherwise have met. My confidence has also improved, which has enabled me to take risks and join many programs outside of school. One of those programs (called "BeWell") started off as a Columbia University internship in which I participated in training sessions on various health topics in order to disseminate health information from professionals to my peers at the Bridge UP after school program.
That internship has since turned into a year-round program where I now assist in developing health content, including presentations, website articles, and a resource guide.
Finally,  I now also advise BeWell staff members about what health information and resources my fellow peers need in order to ensure the health and well being of our community. All in all, joining the Newspaper Club has truly been one of my greatest milestones and accomplishments.
Arlenis Inoa —Rampage Webmaster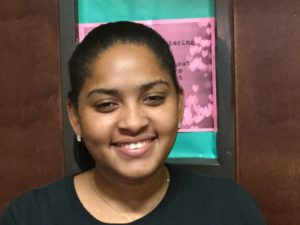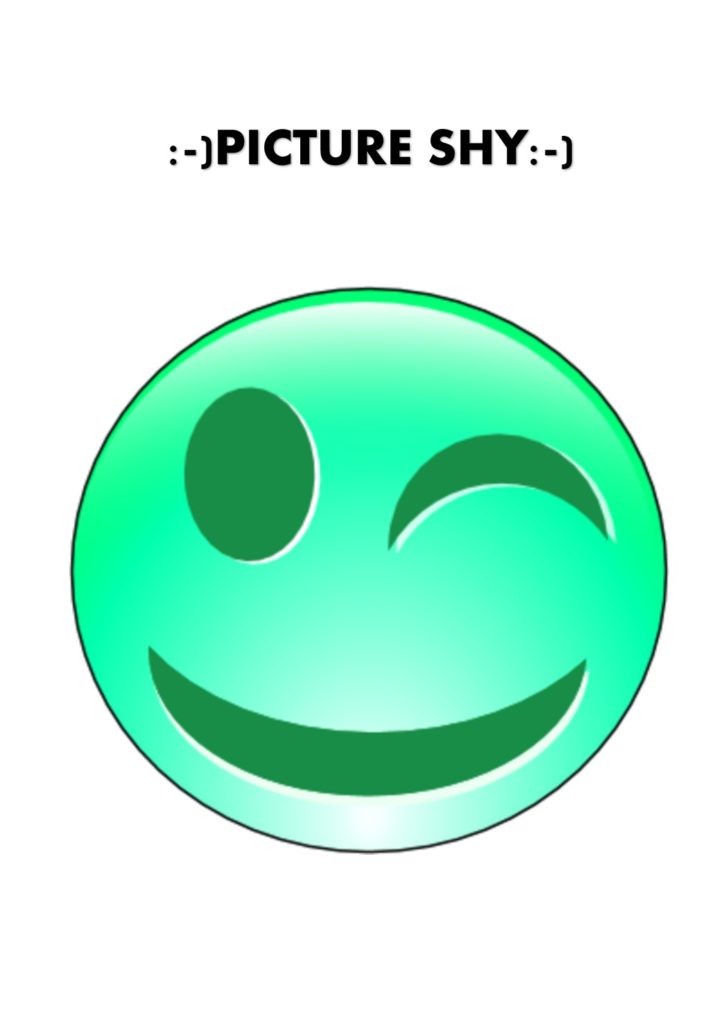 Osasere Imade–Staff Reporter
My name is Osasere Imade and I am a ninth grader at MCSM. I have lived in the Bronx since birth. I joined the MCSM newspaper club because I wanted to write. Writing is something that I personally love to do, especially writing a short story. I probably started writing short stories in fourth grade and so far it's something I've stuck with. I hope I will continue to love writing when I am older.
Shumaya Islam– Staff Reporter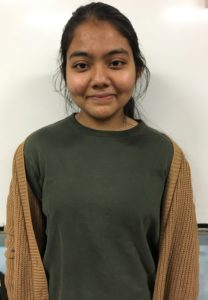 Hi!  My name is Shumaya. This is my first year being part of the newspaper club, and it is definitely one of those choices I hoped to have made earlier. However, as of now I am enjoying every aspect of the club, and I hope to continue my participation in the upcoming year.
When I write I mostly enjoy reflecting my personal life in short essays about cultural issues around the world, or science related articles. As stereotypical as it can sound, I joined this club because I genuinely have a passion for writing. I mostly receive my inspiration from reading the works of others. For example, one of my favorite writers is Chimamanda Ngozi Adichie. My personal favorite work by her is Americanah.
Outside of my school life you can most likely find me experimenting with new baking recipes, exploring hidden parts of the city, catching up with my TV shows, (Grey's Anatomy and Narcos are some of my favorites), and, of course, reading.
After high school, I plan to become active in changing the world we inhabit today. My ultimate goal is to start a campaign at school helping displaced young girls from underprivileged countries. As bold as this can sound, I am a huge activist for human rights and I hope to study medicine after high school.
Fariha Fawziah–Staff Reporter, Editor of Humans of Manhattan Center Facebook Page, Science Columnist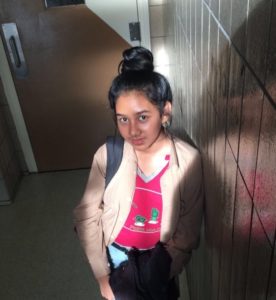 My name is Fariha Fawziah, I am currently a sophomore in Manhattan Center For Science And Mathematics. I have been in Newspaper Club since Freshman year. I hope to improve my writing skills by being in the Newspaper Club.
I am fully devoted to speaking out against the injustice and the discrimination Muslims, women, girls, and people of color are facing today. I believe young people voicing opinions and fighting for the oppressed is significant because no unjust acts can be hidden or be ignored; because change happens. So it is our responsibility to bring these issues forward, and to fight for those who cannot fight for themselves.
Additionally, I am part of the Advanced Science Research Program (ASR), expressing my interest in science. I plan to write scientific articles as well. ASR is a three-year research program allowing students to design a research topic, contact possible mentors, and begin experimental research in laboratories with extraordinary opportunities to work with scientists along the way. I am also in DDC (Double Discovery Center) in Upward Bound.  This program helps you with your academic life and with college preparation as well.
Aaron Jackson–Staff Reporter & Music Critic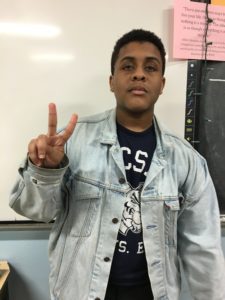 Alexandra Boothe–Staff Reporter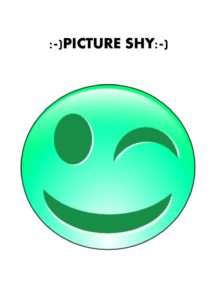 Rifath Islam–Staff Reporter
My name is Rifath Islam. I am currently a 10th grader in MCSM and a current member of the Newspaper club. At the moment, I'm writing a bio for myself for the school's newspaper website. However, as I look back, I can't seem to remember anything else that I've done in the past few years. I think maybe the best accomplishment that I believe I've done is deciding to write. I've had a passion for it since the 6th grade and ever since then, all I've done is write, write and write. Joining Newspaper Club is a big step for me because it will allow me to indulge more in writing. As of right now, I'm not exactly a very experienced writer, but I'm hoping that as the year goes by, that my skills will improve especially within the Newspaper Club.
Krystal Ogando–Staff Reporter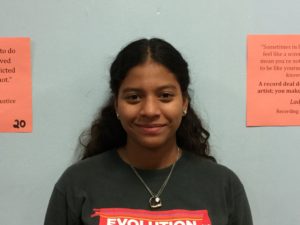 Carol Cooper–Newspaper Club Advisor & Supervisory Editor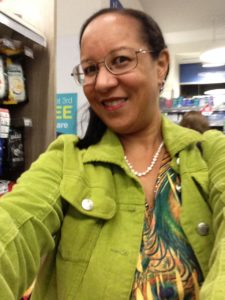 Ms. Cooper is a professional journalist  who has been helping with the MSCM Rampage since our Newspaper Club was founded by MCSM graduate Kiara  Ventura in 2013.  Ms. Cooper's articles and music reviews have appeared in many publications, including the Village Voice, New York Newsday, Rolling Stone, Vibe, The New York Times, Essence, Latin New York, The Face (England), Elle, The Black American, and  Billboard,