By Shumaya Islam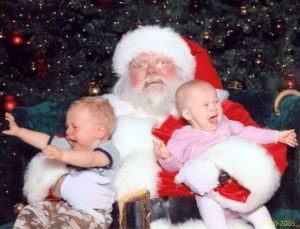 It was about a week or so ago, when I woke up around my usual time in the morning. A sharp tremor of coldness ran from the top of my dark brown locks to the bottom of my round toes. My whole body shivered, as I pulled my comforter closer attempting to stay warm.
"December," I thought.  It was the beginning of a time of the year that has become so cliched that it hurts. The hot-drinks, the trendy winter boots, and most of all, the sweet-flavored candles. For many students,  the month of December may be about the snow, (although it really does not snow until early through mid-January), it may be about the holidays, or it may be about the long, one week break.
But for me December is mostly a month of utter frustration. While I felt  thankful to shield my body from the bitter cold atmosphere that surrounded my room. I didn't realize until later that day that it was already December… that famous year-end month with a one week holiday break that we have.
Unlike many of my peers, I do not gush over the idea of the holidays.I don't go wild for the baked sugar cookies, or the hot chocolate. I do not wait excitedly for the grand family dinner, and I do not hear the festive winter bells on the morning of December 25th. Although, this may sound a bit depressing, it's rather the complete opposite for me. In all honesty, those factors are only there due to the fact that I do not celebrate Christmas.
Now, my reason feeling that December is a frenzied month of frustration is not because I do not celebrate Christmas. The main reason is due to the heavy layers of clothing, the muggy wet socks due to unexpected rainfall, the finals after the Christmas break, and the pockets full of mixed used and new tissues.

But if there's one thing I enjoy about December, it's how it was spent during the years of my childhood. As a junior in high school, two of my favorite hobbies included baking and catching up with my reading. Thus, when I look back a few years, my holiday break could not have been more festive. I spent my mornings watching Home Alone, the afternoons eating sugary snacks, and I would conclude my day  hoping that Santa would somehow magically appear outside my window. It would usually snow, and it was almost like I could hear the festive bells, at every corner. But now, I no longer cling to any of those old ideas or stored memories, and it doesn't even snow anymore.
Let's face it, our childhoods will never be the same. For example, I can remember those amazing 1990's cartoons that were still going strong back then, and I've come to know that high school is anything but how it was portrayed in those cheesy old teen movies. But, as a teenager myself now, I also no longer see the same innocent light surrounding childhood that I once saw.
Looking back at my own younger days, I will admit that the moments that now make me cringe are the same moments that are always stored in my memory. If you think you are on the brink of losing your youthful innocence,  or find yourself losing the holiday festive vibe, here are three things to help retrieve the ideal childhood aura.
STEP 1: Only watch the first two Home Alone movies.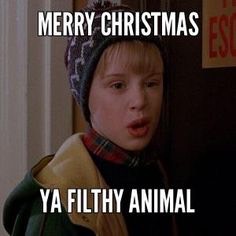 There is nothing better than staying inside and watching the classic Home Alone movies. If you are like me and watched the first one at least three times throughout the course of your entire one week holiday break, then it's no surprise that the last two Home Alone movies are less entertaining.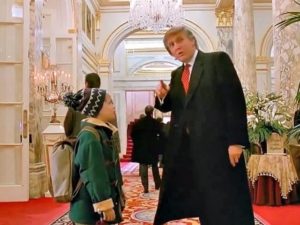 Also,  if you are an American, what could be better than staying home and watching the future President of the USA  playing his role in this movie?
STEP 2: Take a trip to Macy's.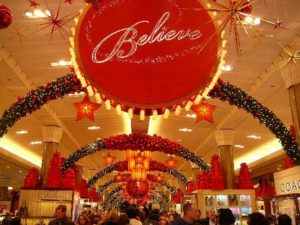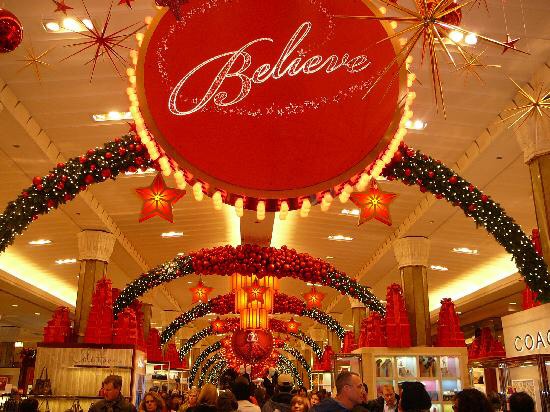 Unlike most stores across the country, I when find myself in the holiday spirit, when I visit Macy's. My head spins and my heart pounds not due to price tags (at least not this time), but to the holiday theme it holds. The minute you walk inside, you will hear the Christmas songs and become intoxicated with the blend of expensive (yet warm) scents surrounding the stores.
FINAL STEP 3: Buy cinnamon and peppermint flavored candles.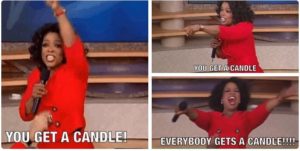 Candles: it's a holiday classic. Candles can make an amazing holiday gift. If you are not feeling the festive spirit, candles make a wonderful substitute to replace. this hidden necessity for the holiday season.