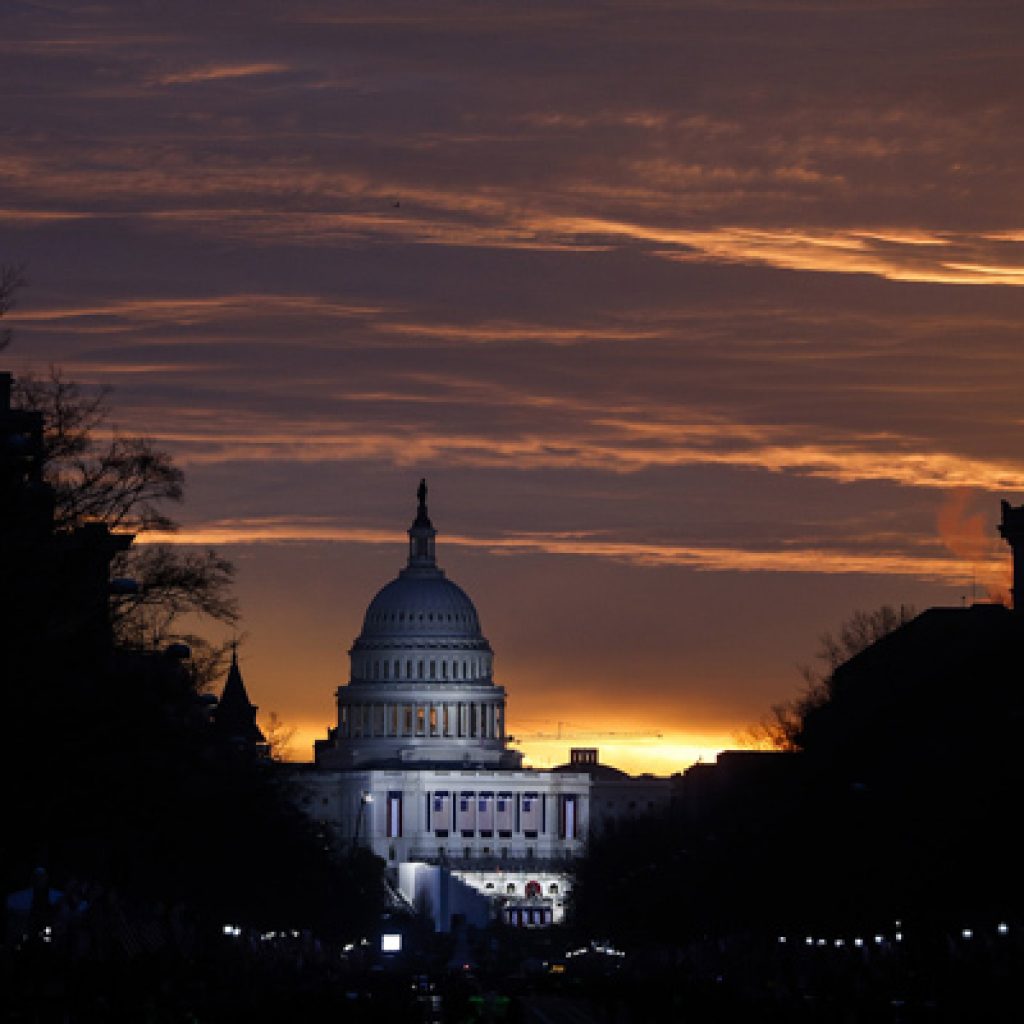 ---
By Haby Sondo
Words matter. The way in which they are so uniquely formed creates hundreds of different tones and shades of meaning which each individual listener can interpret, and make their own. The rhetoric which Trump has used during his entire campaign matters.  His words have evoked fear and anger amongst young women across New York City's public high school system.  
Trump's election and inauguration have undoubtedly given leeway to bigots, misogynists, and Islamophobes around the nation to outwardly express hate and negativity towards groups of people which they seem to abhor. This negativity has impacted teenagers in New York City's Public High Schools.
I took some time during the week leading up to Trump's Inauguration to interview five young women to understand their take on Trump's Presidency, the reaction it has invoked in their schools, and the atmosphere it has created in their schools as well.
Each young woman was asked the following two questions:
1)  What is the atmosphere at your school like as Trump's inauguration approaches?
2)  What are your opinions on the recent controversies surrounding Trump?
Virginia Singleman, Information Technology High School
"Since the election has been over there has definitely been an upset feeling in our school. There are people that want to make jokes about Trump being elected and make others feel bad, and then there are the people that try to hide that they are genuinely afraid of what he is going to do. I think that my school has addressed it a lot, and they try to make the students feel comfortable. There are still jokes, but [there is] sort of a calm underneath. I definitely think that the teachers have had a good impact on it.
"I think the controversies are mainly in the news, and there are a lot, so I don't really think I could think of one specific one right now. There is Russia. There's the concern [over] what he is going to do to undocumented people–whether they're students or seniors–and I think that is a big controversy because no one should be kicked out, especially if they're doing good in their community."
Maria Ahmad, Urban Assembly School for Social Justice
"After the election, a lot of things became different automatically. I remember going back to school the next day and in almost every class we had some sort of seminar, like a group discussion, to talk and reflect on the election. That was something that was very unusual. This election impacted so many people. A lot of our families were in fact affected by this, even if it's not us in particular, but a loved one or a friend. I go to an all-girls school, so for a lot of the girls at our school one of the biggest fears is Trump's ultimate attitude towards women in politics, and women just–you know–in higher positions than society ever expects them to be.
"Most of the students at our school are very open to understanding things that are going on, so that is something I am grateful for. They understand that not everything that Trump says is correct, and even if there are some people that believe what he says is true or follow him, that does not mean that we all have to follow him. I am also really happy about all the things that my school has done such as "lunch and learns" where they teach students about current political issues, particularly issues which have increased in the last year or so due to this election.
"A lot of the kids at my school know about the things that are going on. They are more involved, they understand that even though Trump might say it's fake news, it's only fake for him because it is exposing the fake person he is. Most of the students also state that it is pretty obvious that a lot of things in our country are going to change. For example, us seniors. Going to college, most of the girls in my government class talk about the experiences they might face, [and] different things that are going to occur. For us it happens to be that these election results also impact how our four years in college might be as undergraduate students.
"You know, I am kind of nervous, but I am also excited about the things that are going to happen. Because while I believe that there are a lot of things that are wrong with our country, I believe that this man who is the president of our country will help us realize how much hate there still is in America [and] how much more we still have to do in order to create a better country. Like yes, we did [get progressive legislation] under Obama's administration, but [this is] just legal progress. Yes, those laws were passed, but how many people are really accepting those laws? I believe that the best is yet to come and we still need to work on these things as a country. As Americans, we also have a role to play. We can't just leave everything to our president."
Shadeen Thomas, Manhattan Center for Science and Mathematics
"In the beginning, when Trump was announced the president-elect, the atmosphere at my school was very heavy. Everyone couldn't bear to think that Trump would be running the country and making important decisions for the American people. However, as his inauguration approached, I noticed that it has calmed down a little. All the comments, the sadness, has calmed down. It's like most people [came] to accept that this man will be our next president. Although I don't support his views at all, or like him as a person, there is nothing we can do. He was voted into office by us. Therefore, I now hope that he will do a semi-good job and I pray that his four years will go by lightening fast.
"As far as the latest controversies surrounding Trump, all I have to say is what did we expect from someone so ignorant? Expect this for his entire presidency."
Brianna Lackwood, Midwood High School
"The atmosphere was tense in the days leading up to Trump's election and for some time after. Now I don't hear or see much about it but I won't doubt that [people are] thinking about it. It's scary to think that someone infamous for his crass rhetoric was able to convince so many [voters] of his legitimacy. I know a few who openly supported him, basing their stance on the fact that: 'He does not mean what he says' and the fact that: 'He's got a lot of experience in business and he's wealthy.' Then, of course, there are others who don't stand by him regardless of his latent promises, because you should say what you mean and wealth should not [be] a factor."
Tonie Chase, Benjamin Banneker Academy
"In Banneker, there is not really much talk [about] Trump's inauguration. I don't know if its that students don't support him or that they forgot about it. Trump is obviously Xenophobic and he represents a lot of conservatives in America. That is something really eye-opening for our generation of children working to make a change in this country. I'm not really sure what I could do as an individual that's really impactful; I guess just speaking on ignorance and educating people, [and] letting them know that their Xenophobic, sexist remarks are not right, especially since I'm going to college next year."
Haby Sondo, Manhattan Center for Science and Mathematics
"As for myself, a low-income, African-American woman, a proud child of immigrants, Trump's presidency brings forward an atmosphere I have worked too hard to avoid during my years of high school. The one thing that we can all agree on is that his presidency brings about fear of the unknown. Some may say that America has become a nation of uncertainty; however, millennials have not let this uncertainty grapple us, or lead us into hopelessness. Perhaps it was his rhetoric, his openness to kicking thousands of hard-working and devoted people out of a country which prides itself on diversity and acceptance, but this election has served to enlighten the students of our generation of the ever-present importance of invoking our First Amendment right to peaceably assemble, and our right to advocate for what we believe is just. Millennials are working together now more than ever, to serve as catalysts for [the] changes we want to make to our nation."