By Haby Sondo
May 1st is undoubtedly one of the most important days for any senior, not only at Manhattan Center, but around the entire nation! It's the day on which most seniors finally rock their college swag to represent the college at which they have chosen to hone their talents for the next four-plus years! I took this day to interview members of our student body to get a feel for what different factors contributed to their decision to attend certain schools.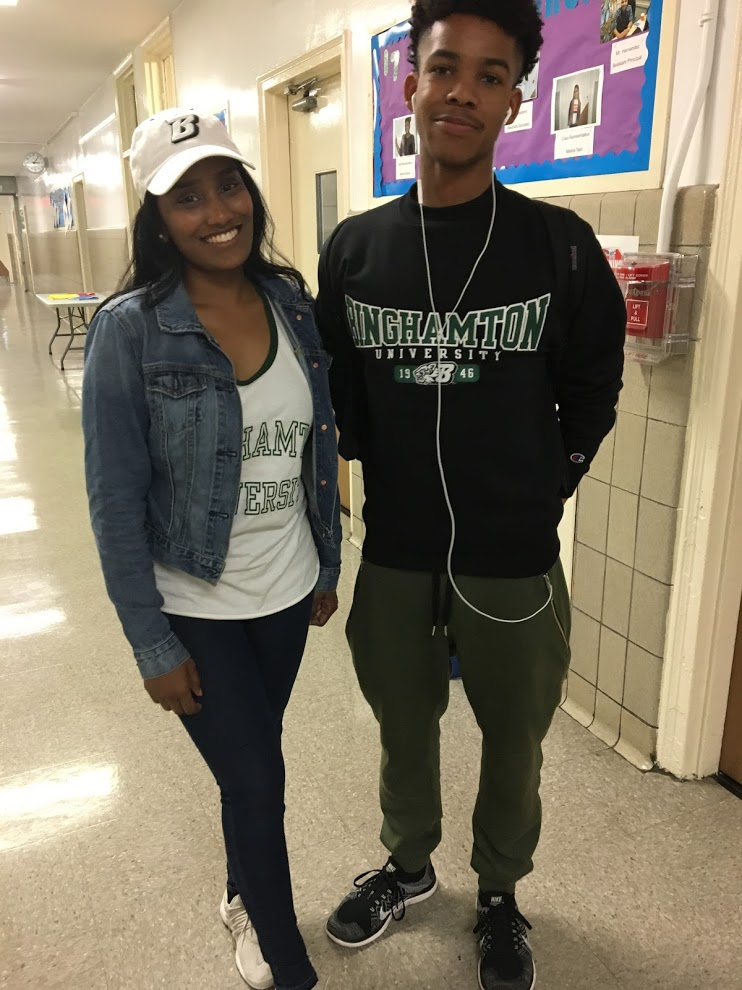 Angeli and Elijah are attending Binghamton University
Elijah: "Because Binghamton is such an amazing school! I visited campus and it was just everything that I imagined my college would be like. It was so beautiful it almost made me cry."
Angeli: " So, what I dreamed of a college being… I didn't want an open campus. I wanted somewhere closed, somewhere with a lot of green, and just somewhere where I could feel like myself. So when I stepped onto Binghamton on Accepted Students Day, it was just something that was different from all the other schools I visited. They had a whole different show for us. We got to do different activities, we had a tour, it was just something that was yeah, like different."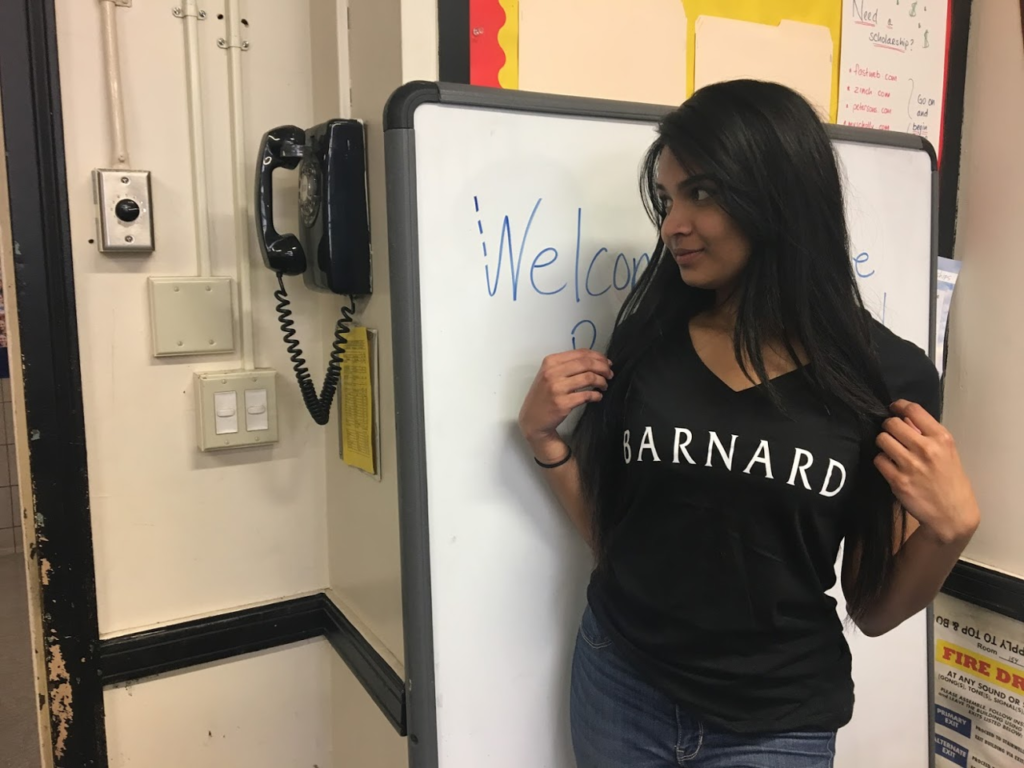 Maesha Shonar taking her talents to Barnard
"I knew I could thrive at Barnard because of the support network and the system set in place for women to dismantle gender disparities. Whether it's in management or in education, I know that my sisters will empower me. But I also have access to resources at the greater Columbia University community as well. Barnard not only fosters my academic goals, but they'll help me pursue my other career goals. Hobbies, for example. Dancing is a huge part of my everyday life, and Barnard has a great dance department."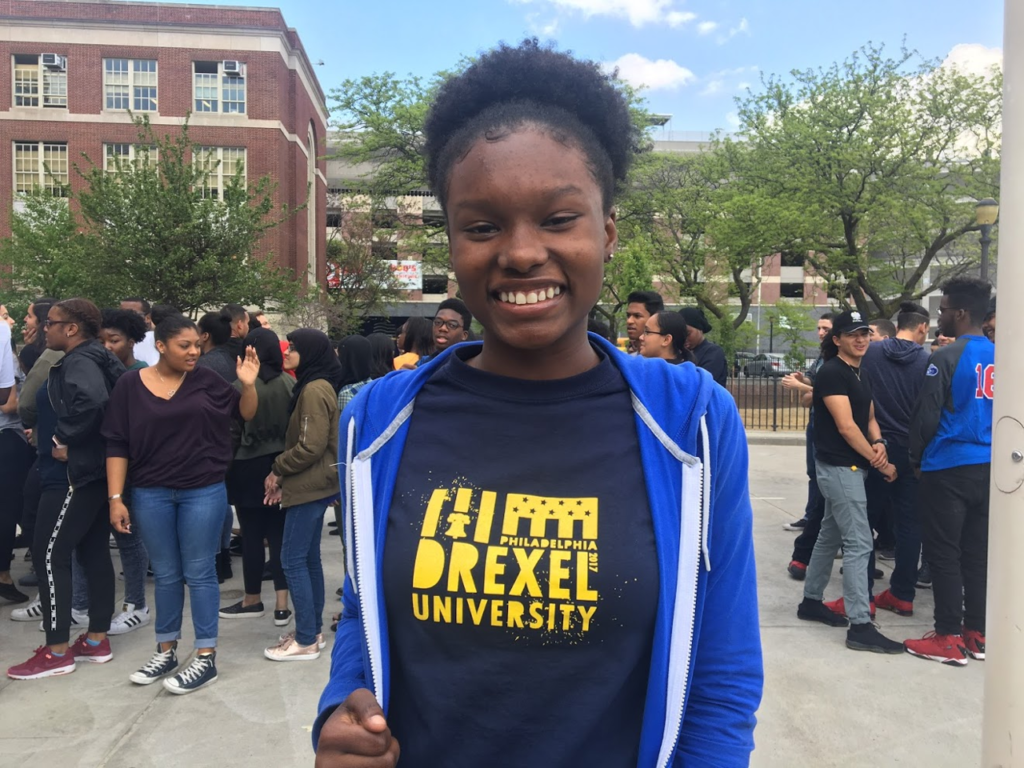 A  cheesing Rahima is bringing her hard working spirit and bright smile to Drexel University!
"I chose Drexel University because it is in a city, and because the co-op program that they offer will give me a head start into the medical field."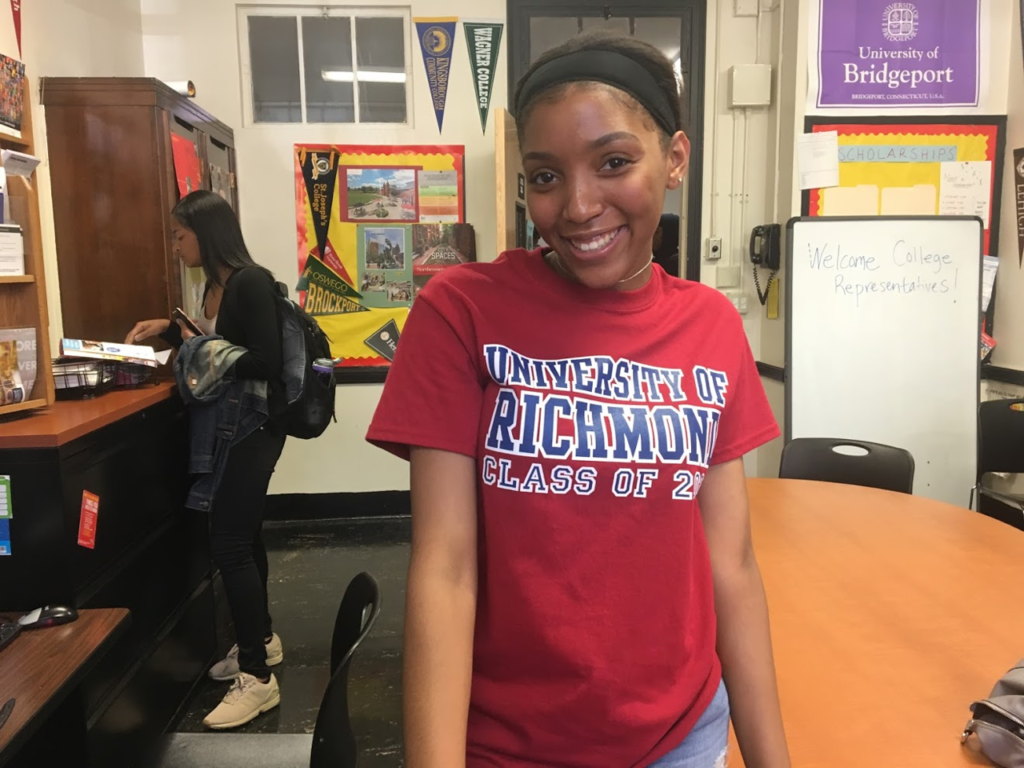 Kamryn McGibbon will be rocking it at University of Richmond!
"I chose to go to the University of Richmond because I wanted to go as far away from my parents as I could, which was seven hours away. Also they just offer a lot of good financial aid. And I think that the area it's in is really cute. That's it, really."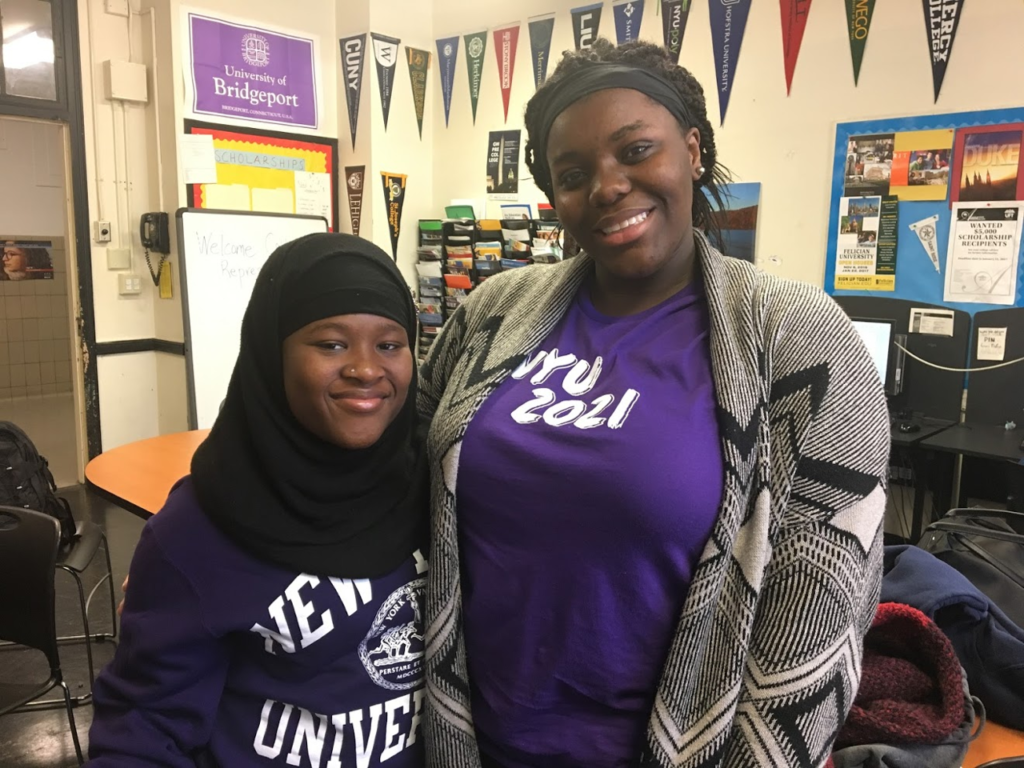 Hawa and Arielle will be bringing their gifts to New York University!
Hawa: "I want to be a nurse, and they have a great program that will help prepare me to become a nurse. It's in New York so it's still in an environment that I feel comfortable in."
Arielle: "Well, my other choice was Babson, but I felt like NYU offered more opportunities for me so that I don't have to do strictly business. I can, like, go into the other schools that they have at NYU to take other classes, and minor in something else other than strictly business."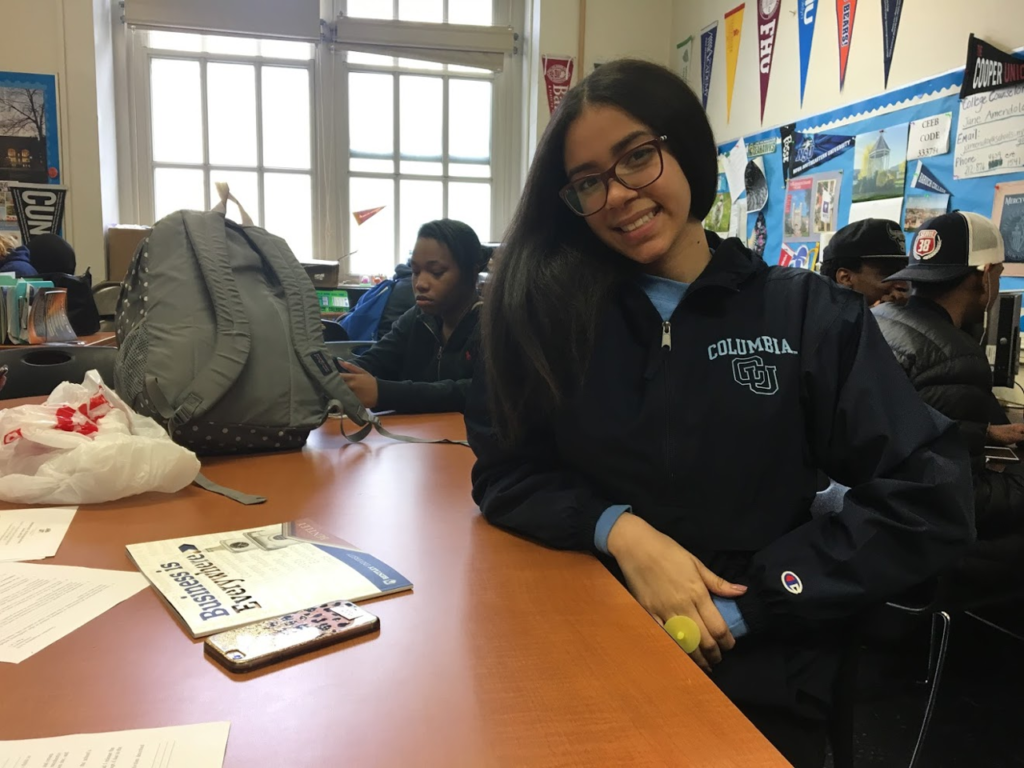 Dahiana will be on Columbia's bustling campus this fall!
"I think I chose Columbia because I feel that here in New York City there are a lot of opportunities waiting for me, and I wasn't really ready to leave home. And, I feel like I will be in a community where I can challenge myself. I'll be surrounded by people that I can learn from, and that come from many different walks of life. So I'm really excited to embrace the diversity that's on campus, and to learn from all types of different perspectives."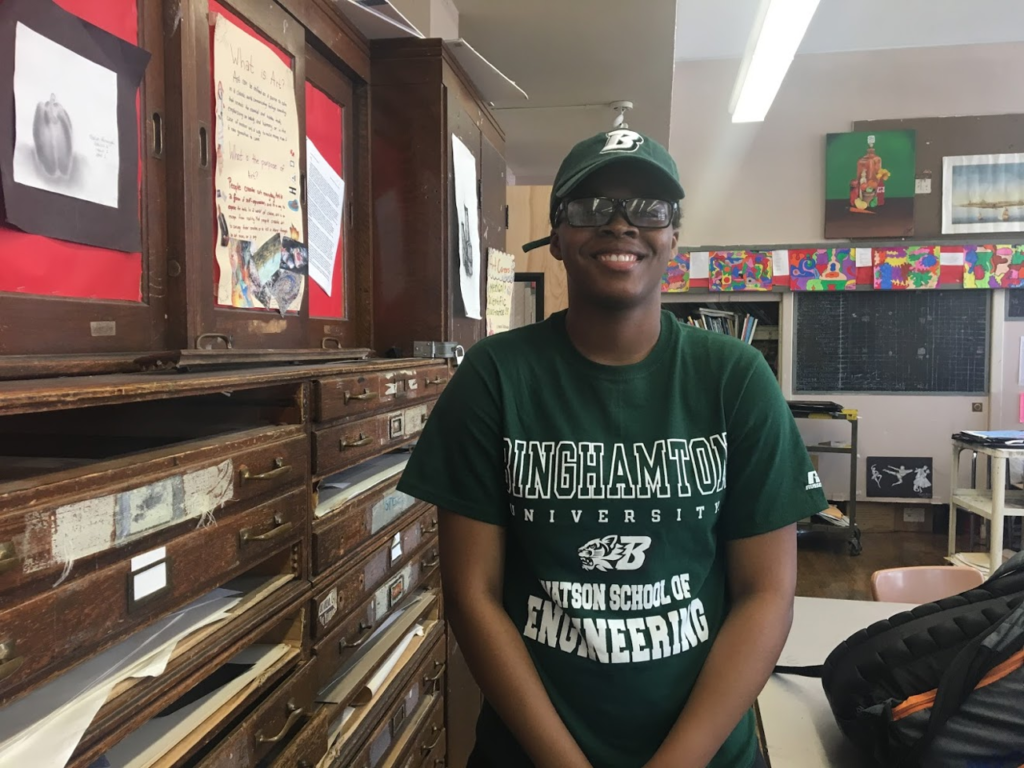 Kiya has chosen Binghamton University!
"I chose Bing, one, because of location. I knew I wanted to go away, but not too far. So it's like a three-hour drive from home, and I knew I could come back and forth…come to the city the same day, and leave the same day, and still know I would be able to make it to class!
Also, it was affordable, and It has my major. I got into Watson School of Engineering. I'll be majoring in Mechanical Engineering in the fall, and I mainly went there because of my mentor. That was her top choice, and she influenced my going there. She had a really big influence on my life. It just made me feel good to know that my mentor went there, as she's done such amazing things. Now I'm going there, so I'll be able to do even more great things."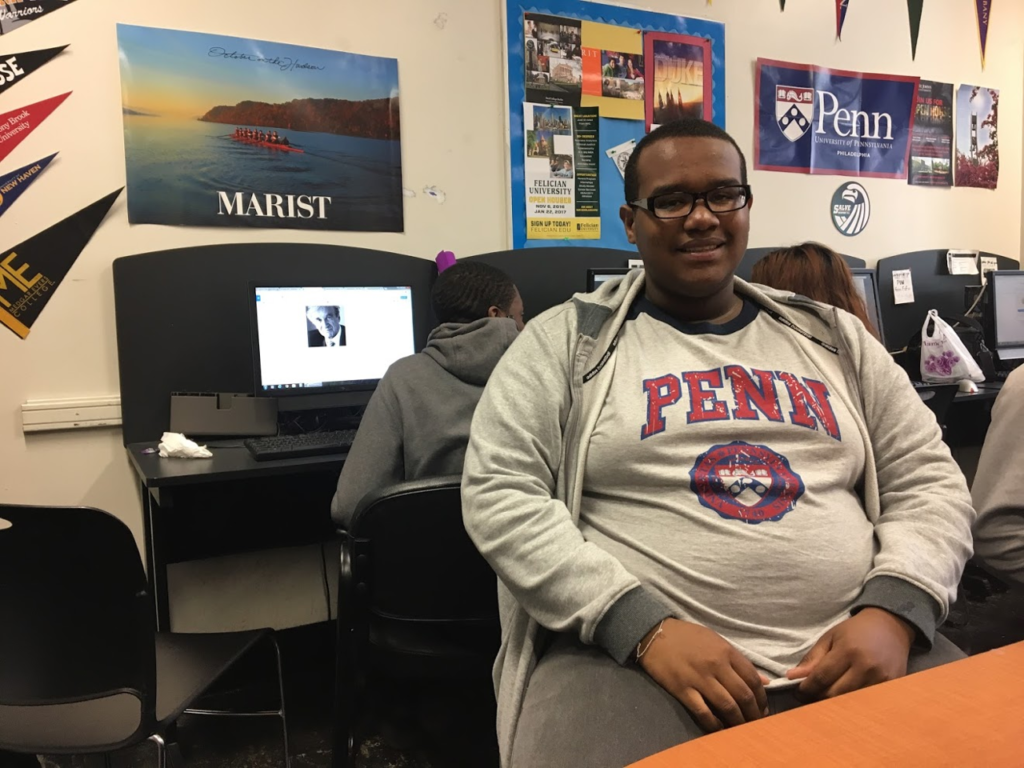 Lonard will be pursuing his interests in S.T.E.M at University of Pennsylvania
"Well, I like the fact that it's a research university but still has a liberal arts core. I want to do pre-med and it has a lot of opportunities for that. But I also want to get a well-rounded education and I feel like at a school like Penn, that's two things that they mix really well. That's why I really like it.
I also like the location. It has a campus feel, which is something I want, yet it is still in the middle of West Philly. So i get to go and take advantage of all of the opportunities that Philadelphia has to offer, as well as those available at Penn."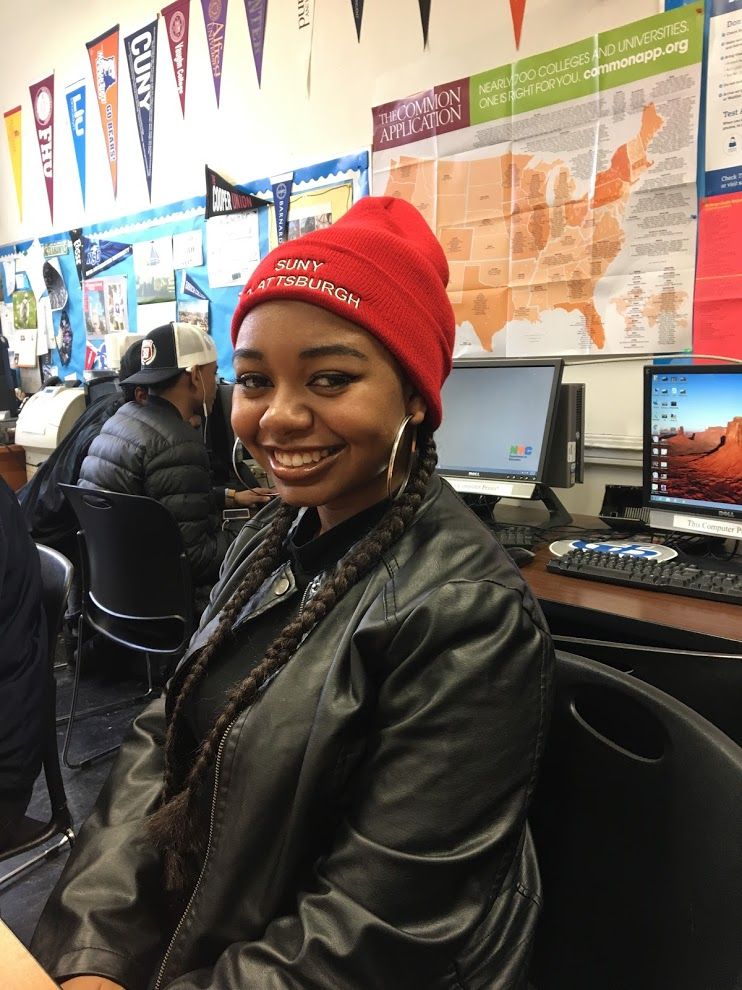 Leia has chosen SUNY Plattsburgh!
"Well, they came to our school to talk to us about it and I was really interested in SUNY, so I applied. Then when I got the chance to visit it, I just felt like I was home when I stepped onto the campus and met all the people. Plus they have what I want to study, and they have really good opportunities for me to get to the career that I want."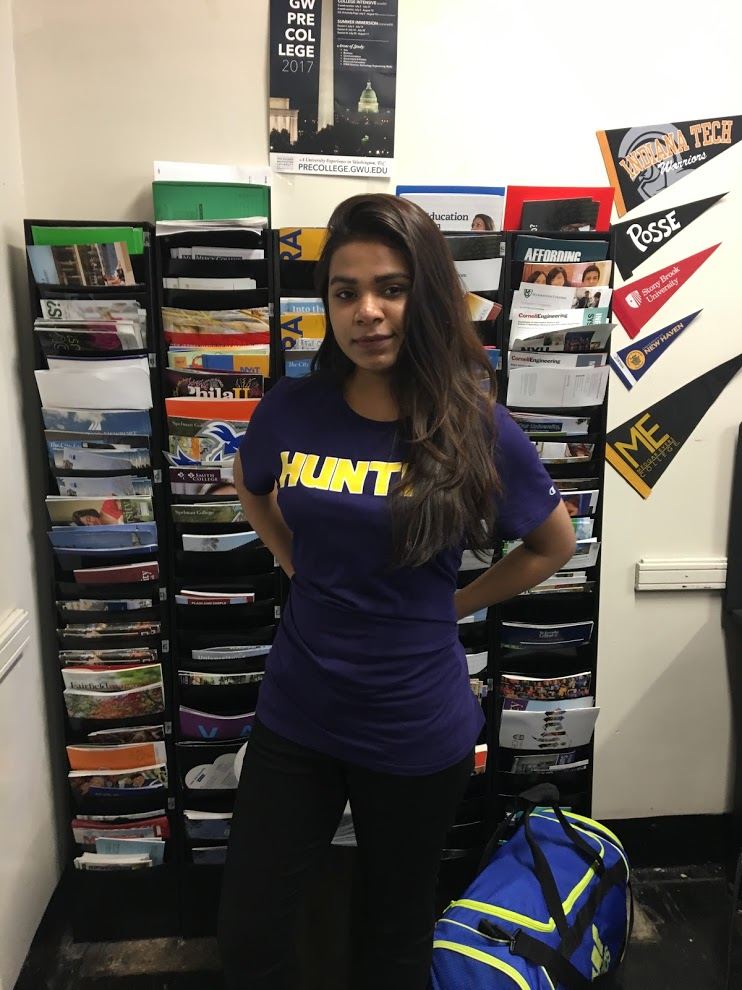 Sanjana will be at Hunter College. 
"Cause I'm brown and everyone wants to go there… I don't know. Okay so I chose Hunter because I got into their nursing program. And they're basically giving me a full ride, so yeah, that's why I chose it."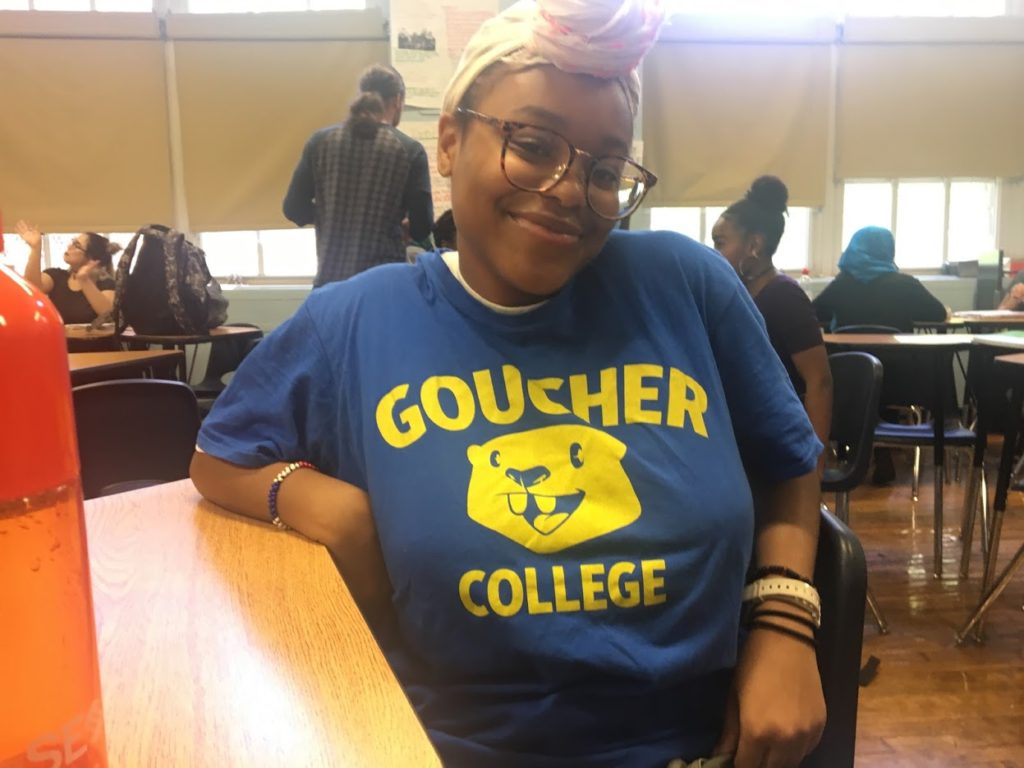 Jazmine is bringing her feisty personality to Baltimore Maryland at Goucher College!
"I'd never even heard of Goucher College before, yet when I came across it while googling schools that seemed like a fit to me, I loved it.
Academically, the school is trying to start a new curriculum, whereas most of the student body seems to be interested in a broad range of things. The campus is modern and it seems to be a very progressive school. (I use the word "seems" because I don't actually know how my experience will be until I get there and spend at least one semester on campus!)
After visiting the campus twice and speaking to students, faculty, and even the president of the school, I feel like I made a decent choice."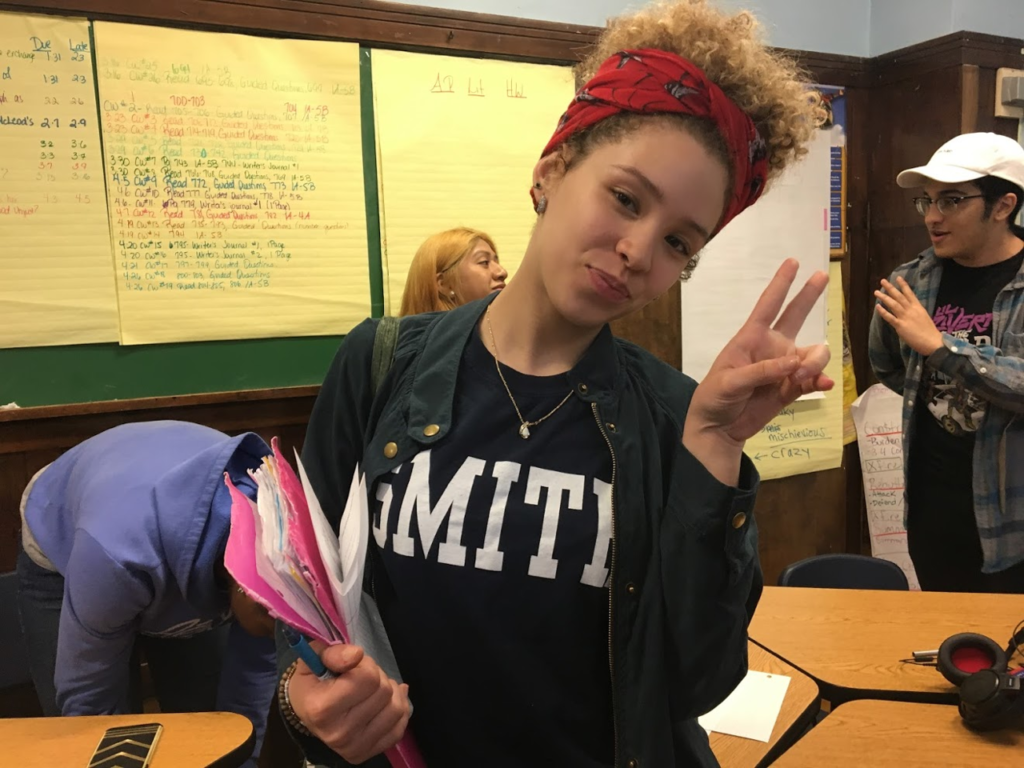 Ashley will be pursuing her studies at Smith!
"So when I went to visit I didn't know that I was going to go to an all-girls school. I had no idea that I wanted to do that. But once I went there, I realized that I felt so empowered. There were such beautiful women and I want to be surrounded by people like that, so that's why I chose Smith!"
* * *
Reading these interviews, it is evident that a variety of different factors come into play when a student is choosing where they would like to attend college. These factors range from financial costs, campus feel, the variety of majors, the availability of various opportunities, and proximity to home. Juniors, you should keep all these factors in mind!
And now, I especially want to congratulate Manhattan Center for Science and Mathematics' Class of 2017! We have done amazing things. Through all the tears and laughs, bickering and snickering, we have made it to senior year where we are facing the beginning of the rest of our lives! This is our opportunity to fully mold ourselves into who we want to be in the future, whether that is a cardiothoracic surgeon, a mechanical engineer, or a teacher! I wish this class nothing but the best of luck in all its future endeavors.