By The RamPage Staff
On November 3rd, MCSM's school newspaper was honored at Baruch College during their 14th annual city-wide "NYC High School Journalism Conference." The day-long conference culminates in the yearly "Newsies" writing award ceremony.
School newspapers based in Queens, Brooklyn, the Bronx and Manhattan were represented by New York's top student reporters and club advisors. Instructional workshops and speeches were given from 9 a.m. until 1 p.m. by a range of professional journalists and journalism professors, including an important grammar workshop taught by Lonnie Isabel of the prestigious Columbia Graduate School of Journalism.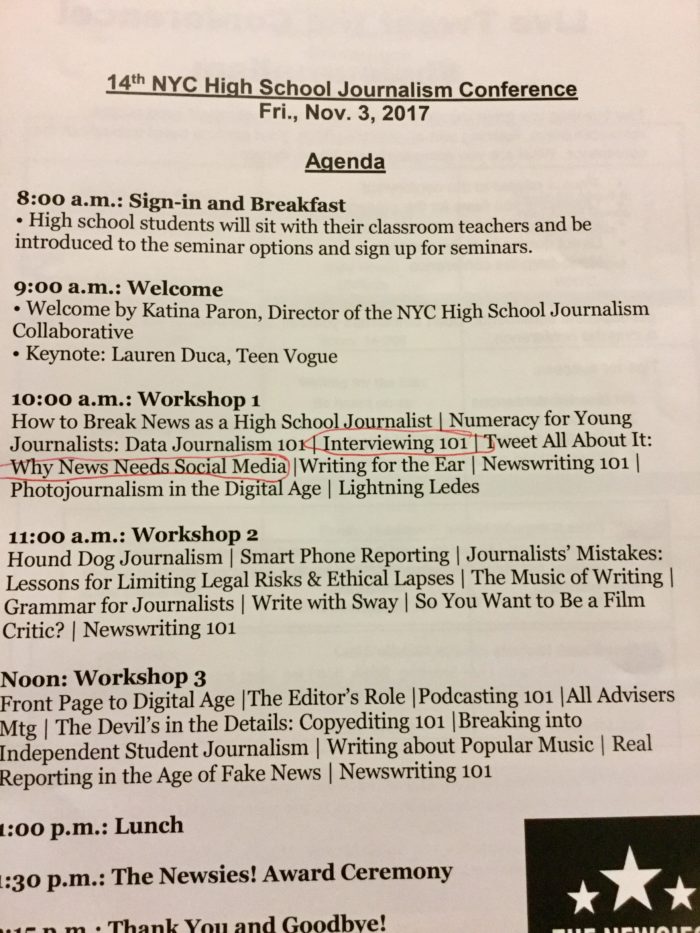 The conference keynote speaker this year was Lauren Duca a critically acclaimed editorial staffer for Teen Vogue, a publication that MCSM's Newspaper Club visited last year.  Her talk ranged from how to report on current feminist issues in the news to the ongoing need for diversity in print and electronic media. [Search the RamPage website to read our report on last year's informative trip to Teen Vogue]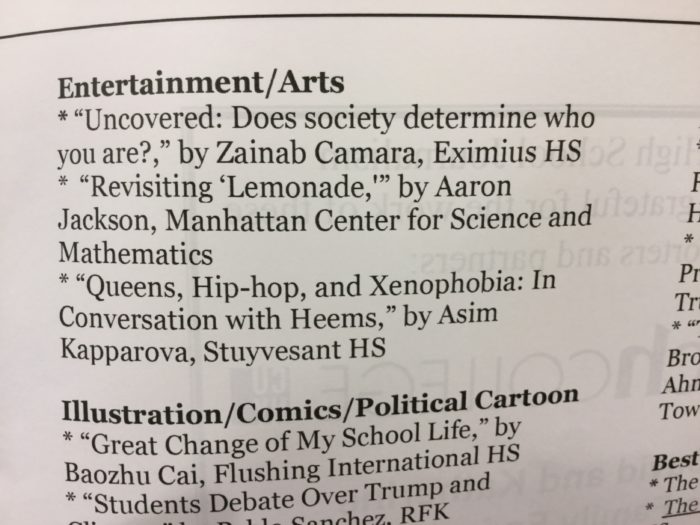 This year, four members of our pNewspaper club submitted RamPage stories in various writing categories. Out of entries from schools in all five boroughs, Manhattan Center's own Aaron Jackson was chosen as a finalist in the Arts & Entertainment category for his Beyoncé essay, entitled: "Revisiting Lemonade". In tight competition against a reporter from Stuyvesant and one from Eximius High School, Jackson won 2nd place, and will see his story made accessible on Baruch's "Newsie" website, co- sponsored by the CUNY Graduate School of Journalism.