By Anndy Serrano
Middle school, in my opinion, can be considered a "safe zone." Students enter it the same way we enter high school: afraid and nervous. It is the same story most of the time: we make new friends, have experiences that can be treasured, and get into drama that does not need to be required. It is our own little bubble of innocence, until we lose it. We develop as individuals over time, and come to the realization, after a certain point, that we might be ready to face reality with a newfound confidence. This is actually healthy. . . to enter a new school and then realize we think it is harder than it is. Then this whole cycle starts again and then again. I call it the "cycle of realization;" a theory that doesn't get discussed in this era because adults often don't understand how developing teens are feeling.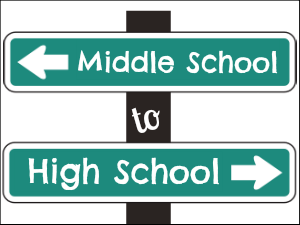 We've all heard the parental story of, "I have been there, I was your age back then", but the truth is that their era was not the same as ours. Society and people change over time and this can be linked to evolution. The way teens are influenced actually affects their choices in the future. For example, one can say that watching Grey's Anatomy can make someone realize that they want to be a doctor, or taking care of children might make someone want to be a nurse or a teacher. This realization cycle also happens to influence a teen's behavior in the future.
Let's take a look at my experience. When I entered middle school, I was scared and shy to talk to anyone, but also waiting to know what would be in store for me. My first year was the "basic stage," of getting to meet a few friends, to hang out with them, to take classes and tests, and to follow the rules as much as I could. The second year I considered my "rough stage" where everything turned upside down. I started to realize that I liked rock music, and that I liked to wear black clothing; but I also started to stumble in my classes. Friendship-wise I still kept some friends, but others drifted into other social circles. I found my passion for writing poetry, but my general attitude started to turn sour. The third year I considered my "royal stage", because I thought that I was superior to the 6th and 7th graders. This bubble that was created in middle school blocked me from the real world. I had such a great experience during my final year, when I made new friends and kept some old, I thought that those friends were going to be with me forever. Then the disruptive cycle began again.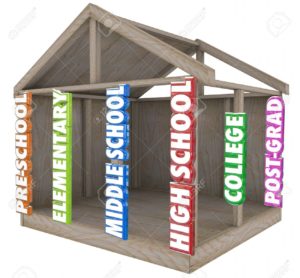 I entered high school and suddenly the same old feelings came back: I was nervous and afraid. My first year I called the "lonely stage." I barely made any friends because I forced myself not to, and I didn't actually have anyone to trust. I did well in my classes and I still had contact with my middle school friends, but it broke as easily as a stick. I did however shift from listening to rock music to electronic dance music, and my overall attitude started to change in a positive way. I realized that my school where I'd been a freshman wasn't good enough for me, so then I entered MCSM during my sophomore year. I called this my "fresh-new-start stage." I made new friends, did well in my classes, and I had experiences worth keeping.
I found my passion for biology during my Living Environment class, and a fresh interest in volleyball as well. I enjoyed being at MCSM, and I knew it was actually a good place for me to stay. This current junior year I call the "overwhelming stage," because I feel a lot of pressure caused by social and academic demands. However this year I discovered my passion for teaching and educating young minds, which made me think that maybe I could become a teacher. I expect my senior year to be called the, "I-know-everything stage", because as a senior people might think they are ready for the outside world, but sometimes that's not the case. High school is just the passage from one bubble to another, and the same goes for college.