INTRODUCTION: Ms. Wheatley-Foster is the art teacher at Manhattan Center High School. She is an elective teacher and teaches all grades, depending on which student is taking an elective every year. Most commonly however, Ms. Wheatley-Foster teaches grades 10, 11, and 12. She is the only art teacher in our school, thus prompting The RamPage to learn what exactly it is that she teaches as the only teacher for this subject.
By Rifath Islam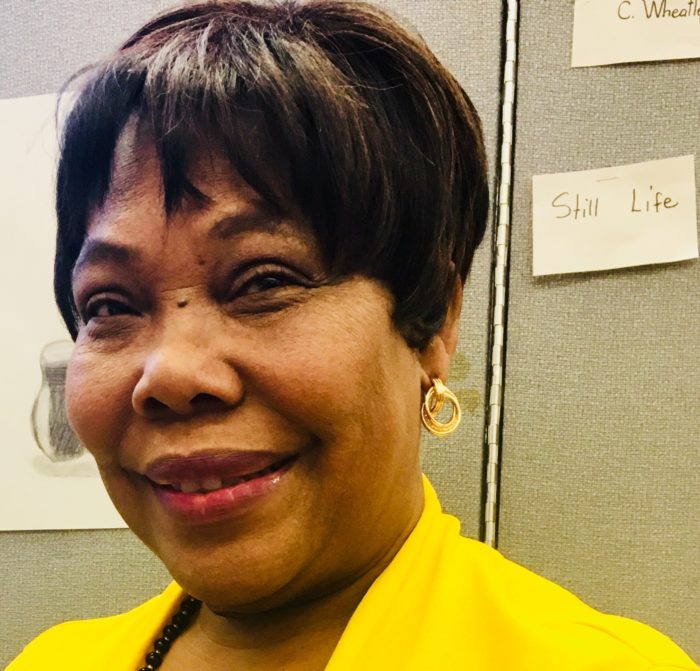 Q: What subject do you teach at Manhattan Center?
Ms.Wheatley: I teach Required Art and Studio Art.
Q: In your opinion, what is the best thing about this job?
Ms.Wheatley: The best thing about my job [is that] I am acknowledged by others as being a good art teacher, and I work very hard with my students for them to make the grade in this subject area. I get feedback about a job well done. The job is fulfilling.
Q: How do you feel about art representation in this school; is it too little, too much, or just right?
Ms.Wheatley: Art representation . . . I think it is too little, as I think there should be another art teacher instead of just one. The school I transferred from has four art teachers.
Q: I've noticed artwork being displayed here and there throughout the school (across the main office, next to the art room, and in the third floor hallway). How do you usually pick which pieces of art should be put up and why do you pick them?
Ms.Wheatley: I try to pick the ones that meet the art standards, and are completed. Some students work very hard to complete [projects], and at the same time, the art is neat, they follow directions, and they make corrections while working. Most times, the students will help to choose the work to be displayed and they always help mount them on the display boards.
Q: What topics do you usually teach in a semester, and how do you approach teaching these topics?
Ms.Wheatley: I work from a curriculum. I allow students to work from [the] basics. Most students have not done art before so I go from the simple to the complex. The topics taught are:
What is art and why do people do art?
Careers that are art related
Elements of Art
Principles of Design
Object Drawing (using pencils)
Object Drawing (using color – some students can use paint, colored pencils, crayons, etc. to color)
Art History (I.e., Egyptian Art)
Q: For you, what is your favorite topic to teach and why?
Ms.Wheatley: My favorite topic to teach is still-life composition. I like to teach this skill, and see how well the students grasp it. For example [it helps me understand] if they have never done art before.
Q: What's the hardest thing about teaching art to high school students?
Ms.Wheatley: The students are afraid, and get intimidated by this subject. At the beginning of each semester, I hear "I can't even draw a straight line", "I can't draw", "I have never done art before."
Q: What steps would you recommend for those students who have the desire to go into the field of art when they are older?
Ms.Wheatley: I recommend that they continue to practice their skills, and watch others doing art on YouTube.