Introduction:  In addition to after-school clubs and summer educational programs, MCSM students choose to apply for a number of volunteer or paid internships sponsored by various professional institutions all over the city. This new column will let students describe their work as interns, and how it may help them prepare for future careers. Below, MCSM senior Karla Davis reports on her current internship,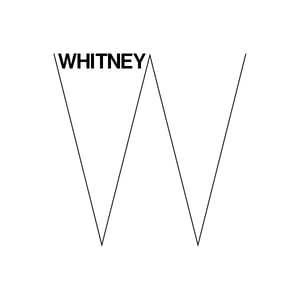 Q: Explain to us what the Whitney's internship program is about, and how you became part of it.
Karla Davis: "To be considered for this internship, you have to have completed at least one semester of YI Artists (YI= "Youth Insights") or YI Arts Careers, and be entering your 11th or 12th grade of high school. I had already completed three YI programs at the Whitney by the time I reached my senior year of high school, and I was highly encouraged by the staff of those programs to apply for the year-long paid internship. So, I gave it some thought over my transitional (junior to senior) summer, and decided to apply.
"The Whitney internship program ( known as "YI Leaders"), is an internship where a selected group of teens are chosen to organize events and workshops for other New York City teens. Alongside this, we also learn to develop and lead interactive tours of the Whitney's exhibitions, assist educators in the Whitney's "Family and Community" programs, and occasionally write for the Whitney's teen blog."
Q: You are a student at a magnet school for math and science. How did you end up picking an internship in art and the humanities?
Karla Davis: "I am heavily inclined towards the creative side of things. I never really took as much joy in doing math problems or science labs, as I did in art. Even as I entered this math and science-oriented school, I still carried a desire to create art in any way possible. Sophomore year, after my guidance counselor showed me a poster for a Whitney program for teens, I just took it and ran with it…."
Q: What do you like most about working at the Whitney?
Karla Davis: "I love the feeling of having something to look forward to every week. I know that no two weeks will ever be the same. From seeing significant paintings or photographs to meeting the actual artist behind the work… it is always an exciting and unique experience. It is always a challenge when our group is presented with an event to decipher, organize, and execute in a short amount of time. A rush of excitement runs through all of us on the day of the event, when we get to see every little idea come to fruition."
Q: Explain what museum curators do, and say if you imagine yourself organizing major exhibitions, or training future young curators? Why or why not?
Karla Davis: "In its most simplest terms, curators are mainly responsible for properly and safely presenting works of art. Although this may seem quite luxurious and "simple" from afar, it is in reality no simple feat. I know this now from first-hand experience in helping curate various events in the YI Leaders internship. There is an awful lot of research and thought that goes into every object that is placed within every room of a museum. Along with being responsible for creating these exhibitions, curators are also involved in acquiring new works for the collection, labeling exhibits, accurately keeping track of inventory that comes in and out, and much more.
"Although it would seem quite fun to be a curator, I don't quite see myself organizing large scale exhibitions— simply because it would be too stressful. Although I would obviously have a support group, the pressure to execute a "perfect" exhibition would weigh too much on my mind."
Q: Why do you think museums are still important in today's world? What new art trend really excites you?
Karla Davis: "Although my generation has evolved into the technological age, there is still a magical factor in a museum that you just can't acquire through a phone/tablet. There is just something magical when stepping into a museum and smelling the air of history… of life. Pieces of works in a museum have a way of coming alive and really speaking to the viewer. Being able to move around and experience the different facets of the same object or painting, is truly something you can't experience anywhere else. Museums also serve as a way of shining the limelight on things that trouble our society, and then making something beautiful and intriguing out of it. Likewise, museums also have a way of shining a light on the positive things in society and making something beautiful out of that as well.
"Three "new" art trends that really excite me are, typography, watercolor, and line drawing. Over the years typography alongside watercoloring over words and shapes, have really risen to new and exciting heights. But personally, my most favorite art trend is line drawing, because of the organic simplicity and ironic complexity it can have."
Q: Lastly, what has been a highlight, thus far, of your experience in the YI Leaders Internship?
Karla Davis: Honestly, this is a really tough question, because the whole journey has been a highlight for me. Just being able to work at a museum is a huge thing for me. But if I had to hone in on one specific thing, it would have to be meeting all of the people that I have met. My whole perception of the world has really transformed in the course of a few months after having been exposed to so many different races, genders, ages, styles, etc., that I would have never in a million years have seen or known about.