Bones – "CARCASS" (СКЕЛЕТ) (Available as a free download here: we.tl/2Cv8dg5X0c)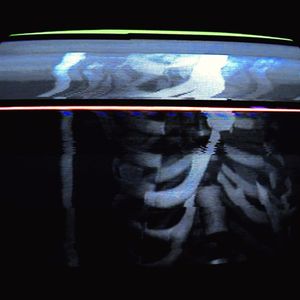 By Daiki Henderson
Elmo Kennedy O'Connor, better known as Bones, is a musical artist and rapper who has influenced many newer rappers. He is the grandson of Robert Culp, an actor who has starred in famous vintage TV shows, such as I Spy with Bill Cosby.
Over a career starting in the year 2012, he has released 32 solo albums; 4 albums as SurrenderDorothy, and 4 collaboration albums with his friends and fellow SeshHollowWaterBoys members. Bones is known for his dark and gritty sound, his VHS style of video, and his unique naming of tracks, which includes long titles with no spaces or punctuation.
He makes no profit from any of his releases because he releases all his music for free—his philosophy being that music should be a gift, and not a product. Instead he makes profit through touring and  merchandise. His unique sound has influenced many new-age rappers, such as XXXTentacion and the late Lil Peep.
The latest album by Bones, titled Carcass, is unique in the fact that the album title (along with the names of all of its tracks), appear written in both English and Russian. This is a direct reference to his large Russian fan base.
Carcass also includes more distorted bass lines, longer songs, and more hard-hitting instrumentals. This might be a  reference to XXXTentacion and other rappers whose style was inspired by Bones. He has openly called-out these rappers, saying on  "Crashlanding" (with Xavier Wulf: "They tryna' scream like they metal/ They tryna' flow like they rappin'./They doin' neither, while we're doin' everything we imagine." This album might also be Bones's response to the new wave of more moody and "emo" rappers.
The album starts with a bang, opening with the track "BlastZone". This track surprised me with its distorted bassline and booming sound. Even though it uses many of the same themes Bones usually raps about, and the same compositional arrangements that are prevalent in "new age" rap songs, in his own way Bones flips the track into something unique.
The rest of the album has many songs in this same vein, along with other songs which go back to Bones' typical style. All of the songs are around 2 minutes long with 5 out of the 9 songs exceeding the 2 minute mark. This strays from the typical length of Bones' songs, which are under 2 minutes. This in turn allows for more verses, and not just the typical hook-verse-hook structure that Bones songs usually follow.
On most of these tracks Bones talks about his life, and then calls out people and rappers in a vague and threatening fashion. On the aforementioned track "BlastZone,"  Bones opens up, saying " **** all your vanity/ shame on your family/ death to your friends and the ones that you love." Lines like this show his distaste for other rappers…more specifically, for artists who imitate his style. Even though he never mentions anyone by name, it is very obvious what sort of people he is talking about.
He also makes many references to his life and the struggles he's been through. For example, he says: "Remember when I was fed up with life/ like I was begging to die." This refers to his past struggles with depression; which he has talked about many times. He also sings along with his rapping on songs such as "BadNews" and "StormDamage".
These tracks are accompanied by dark beats which are a mainstay in Bones' songs, and which fit the lyrics and the deep, gritty, threatening voice of Bones very well. These parts, and the way they fit together so well, makes each cut very enjoyable.
Overall, the record is both enjoyable and different.  It's dark sound, variety, and unique take on a very oversaturated genre by one of Emo Rap's fathers, makes this project a real listening pleasure.
I would give this tape a 8.5/10 for all the aforementioned reasons, plus the fact that, in my opinion, Bones has released better full-length projects in the past—such as Useless, in my opinion.