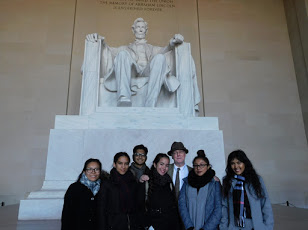 By Aaron Jackson
I meet up with Ashanna, the Model U.N. club co-president on a Thursday, a little after 2:39pm. Coincidentally, this is also when Model U.N. meets, so she—dressed in a white blouse and blue jeans—suggests we go to an empty classroom to avoid the ruckus. I take her up on her offer and, after migrating, she lets me know that she's ready to be interviewed.
Q: So, first question, for our readers who may be a bit unfamiliar—what exactly does Model U.N. do?
Ashanna: "So Model U.N. is a club roughly the size of 30 students, who range in grade level—from freshman up to seniors. They learn about global relations and politics and participate in conferences around the city and across the country with other students in those states (and sometimes outside of the U.S.) to try and solve some of the world's most pressing issues. So they get to exercise debate skills, speaking skills and their knowledge of global relations."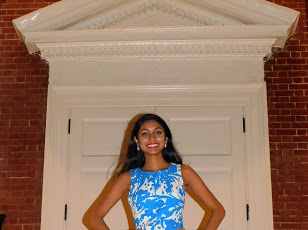 Q: Wow…did you rehearse that?
Ashanna: "Ha, no, but I get asked it a lot."
Q: Why a trip to Washington?
Ashanna: "So, one of the conferences that I previously mentioned was hosted on the University of Virginia campus. Students from the local area and as far as Cleveland, Ohio came down for it. It's a different city to which we've never been before for as long as Sayem, our other co-president, and I've been in the club. So we thought it would be a nice, new venture to go on with the kids, and experience it."
Q: Would you mind giving us a brief description of what happened during the conference?
Ashanna: "So the conferences are essentially set up in the same vein of the United Nations. Each student receives a position where they either represent a human character or a country and they practice policy in a setting that is formal —much more formal than a debate—and work together to ultimately come to a resolution at solving the problem at hand."
Q: Great, so what were some highlights of the trip?
Ashanna: "Well, my personal favorite, and I know the kids enjoyed this too, was just being together where we kind of just viewed each other as family. On  the overnight trip where you had students leaving their own families, some for the first time, to attend the conference, the kids really bonded. One specific bonding moment that I remember is where the kids went to a dance that the conference hosted to get the kids to be more social outside of the seriousness of the whole event. I attended with some of the girls, and they were really surprised that "the president" could dance and get down, while holding the title of presidency! And they thought it was really unbecoming of me, which I found really funny. Like, i'm still a human being. . . but they don't really know that."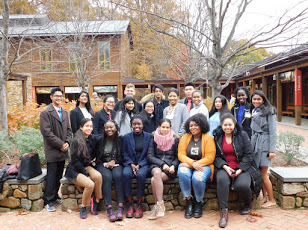 Q: Any favorite dance moves?
Ashanna: "Yes…'Soldier Boy'? Killed it."
Q: So would there be anything you'd change for the next trip?
Ashanna: "For future trips, i would hope it would be more organized. I'm a person that's really timed to a T, so when you're moving with like 20+ kids while taking into account a bunch of other things, it's really hard to stick to a schedule. I would hope that in the future we would be able to better organize and manage our time skills."
Q: So where's Model U.N. going next?
Ashanna: "We're gonna stay at home for a little bit, because even though going away for a conference was really great and a wonderful experience—it was exhausting. It takes a lot of planning. Like, it took over 4 and a half months to attend a 3 day conference; so I could only imagine how long it'd take to plan for a longer one. But there are great conferences here in the city: Columbia University hosts one, The Lab School hosts one, and Beacon hosts one, so the kids will obviously have many opportunities to go and practice their skills in a local setting, which I think they would prefer."
Q: So in a perfect world, where money, and time, and energy reserves wouldn't be an issue, where would you want to go?
Ashanna: "So…In a perfect world (that sounds amazing by the way), I would love, love, love, the kids to go to a conference outside of the country. There are conferences held in Mumbai and Switzerland, Bombay and Argentina, and I think it would be a lot of fun to take an international trip. Maybe somewhere in Europe?"
Q: Ok great! That pretty much wraps up our interview. Any last words of wisdom for our readers?
Ashanna: "For readers: If anyone is on the fence about coming to Model U.N., or you don't really know what we do, or you're just curious, I always invite everyone with big open arms to come and check out the club. Sayem and I are more than happy to talk to you about the club, and we just look forward to building a bigger and better club."